Elite Havens happily welcomed Indonesian celebrities Pamela Bowie, Michelle Joan and Jessica Mila to The Layar, a luxury four-bedroom villa in vibrant Seminyak, for a short yet fantastic weekend staycation.
On September 18th, the lovely group spent a weekend stay at The Layar, a designer villa situated well back from a quiet road, only a short stroll from Jalan Laksmana. It is an exclusive enclave that features state of the art architecture with its distinctive pitched roofs that taper dramatically to the ground, cool design aesthetics, and is set in a central location, minutes away from Bali's famed restaurants, cafés, and Petitenget Beach. It is the perfect getaway for those looking for a tranquil sanctuary in the heart of the city.
Upon arrival and before entering the villa, the charming ladies had their temperatures checked, and hand sanitisers were distributed. Strict hygiene controls and cleaning procedures were implemented to adhere to the current COVID-19 situation prior to the group's check-in.
Get a glimpse of how they spent their whimsical weekend at this striking villa in Bali.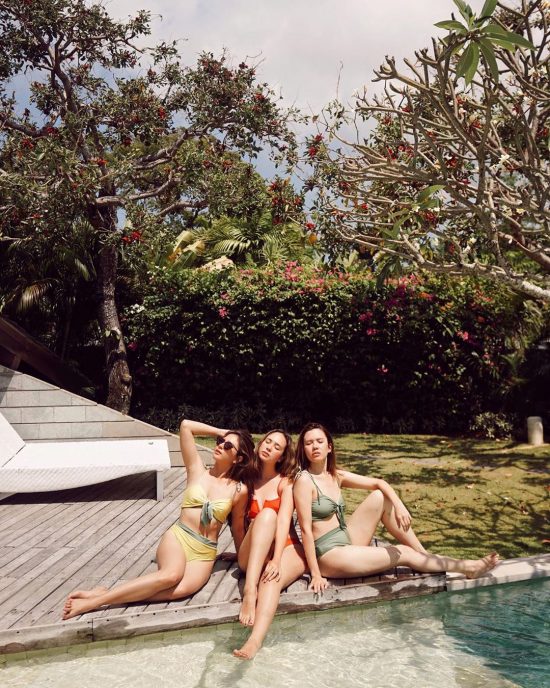 Sun-kissed beauts
Pamela, Michelle and Jessica strike a pose while soaking up the sun
The group feasted on a hearty barbecue dinner, delectable Balinese-style lunch, and sumptuous Italian dinner during their stay.
Michelle and Pamela enjoyed their sumptuous Balinese-style lunch
Their favourite part of the villa? The large private pool, of course. The delightful group of celebrities enjoyed their time relaxing in the safety and comfort of their villa.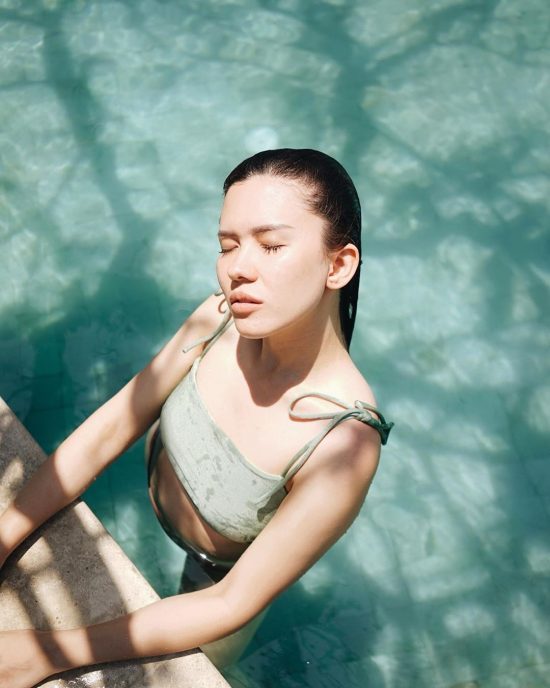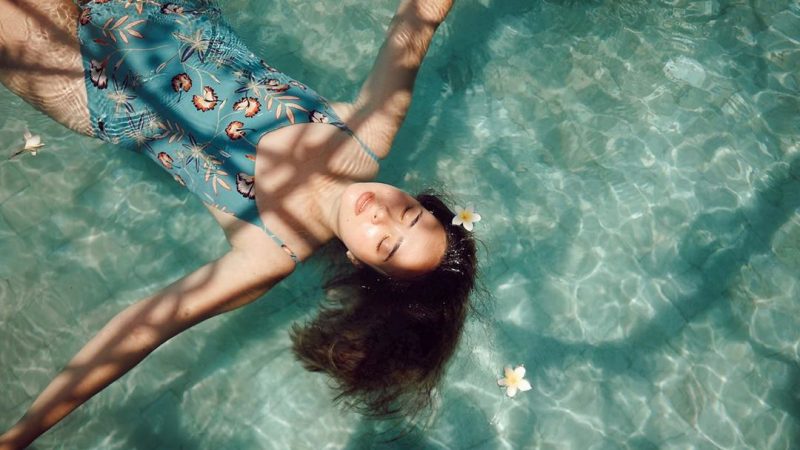 Instagram-worthy shots of Michelle and Pamela luxuriating on the large private pool
With The Layar being moments away from renowned cafés, restaurants and sunset bars, Michelle was able to spend some quality time with her father as well in one of her favourite cafés in Canggu.
Learn more about the other influencers Elite Havens has hosted and catch a glimpse into their stays here.
An Elite Haven villa offers the luxury of privacy, space and a very personal experience socially distanced from the crowds. We have implemented strict hygiene controls and cleaning procedures to adapt to the new normal in the current COVID-19 situation. Our staff members have undergone extensive training and safety management measures have been executed across our portfolio. Rest assured that the health and wellbeing of our guests and our employees remain our top priority. We appreciate the trust you place in us and are committed to offering you a safe sanctuary for a truly memorable vacation.