The south coast Galle region is one of the most complete tourist destinations in Sri Lanka. The historic UNESCO-certified Galle Fort is the region's foremost attraction but there are many more activities and attractions in the local area to keep you busy for days. Here are some of our favourites:
Galle Fort Walk
Local author Juliet Coombe hosts a variety of guided walking tours in historic Galle Fort, focusing on architecture, people and food. The walks last for around 90-minutes and include a stop for refreshments. Galle Fort's historic streets, lined with cafés and boutiques and home to European churches, mosques, old spice warehouses and museums, are also ripe for exploring on your own.
Website: Galle Fort Walks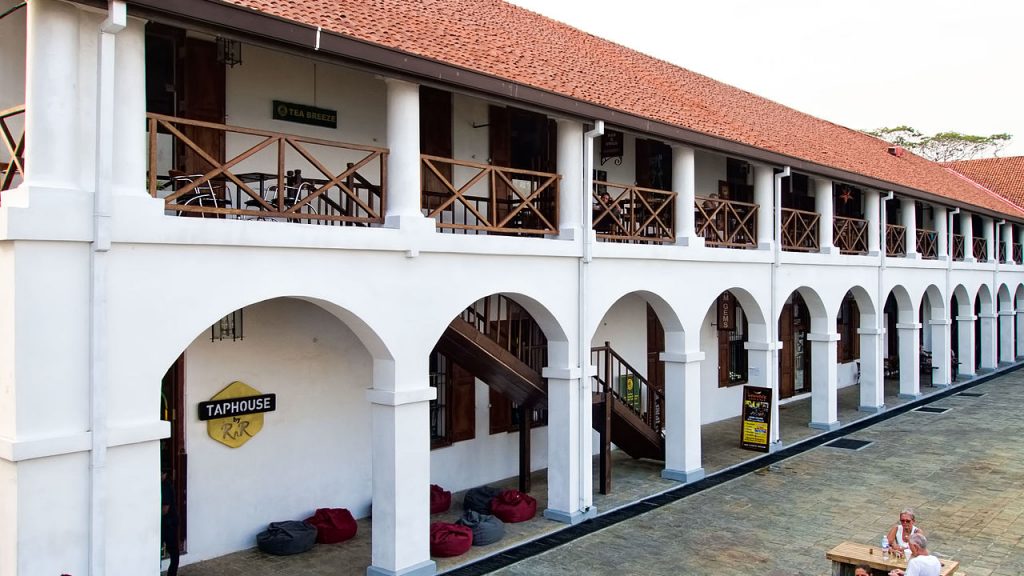 Galle's Beaches
Galle is blessed with a great variety of beaches. Galle Fort itself has a pretty beach just south of the lighthouse that can be lovely for an early morning swim before anyone else is about. Other favourites are Dalawella Beach, beside the popular Wijeya Beach Restaurant, and Unawatuna Beach whose wide horseshoe-shaped bay offers safe swimming throughout the year. From Unawatuna you can also arrange diving, deep-sea fishing and snorkelling.
Idle Bikes & Boats
Explore Galle's picturesque interior by bicycle on a guided tour of the region's verdant hills, sleepy villages, paddy fields and jungle. You can pick from a variety of trails; each route takes in the quietest, most scenic back roads and bunds. Idle Tours also offer boat trips on the Gin Ganga River west of Galle, a peaceful waterway home to a Sri Lanka's aquatic wildlife and birds.
Website: www.idletours.com
Looking for a perfect spot for lunch or dinner? Have a look at our favourite restaurants in the South of Sri Lanka.
Handunugoda Tea Estate
Tea is grown across Sri Lanka, and The Handunugoda Tea Estate is one of the closest tea plantations to the coast. Here you can take a tour of the estate, have a nosy around the factory and enjoy a tasting and buying session of the many types of tea. The estate is also famous for producing white tea, a delicate variety that retails for around US$1500 a kilo.
Website: Herman Teas
Habaraduwa Turtle Hatchery
Sri Lanka's sandy shores are prime targets for nesting marine turtles who come ashore to lay their eggs in the very same place they were born. At this small turtle hatchery, which buys eggs from local fishermen to safeguard them against poachers, you will learn about Sri Lanka's marine turtle species. Tanks contain baby turtles, which you may be able to release into the sea.
Website: Kosgoda Sea Turtle Conservation Project
Water for Elephants
Fifteen minutes west of Galle at Boosa is Water for Elephants, a privately run enterprise that's home to just one or two elephants at any given time. Set in extensive parkland, edged by a river and tropical jungle, the elephants here enjoy plenty of space to roam. Kids will love feeding, patting and observing these intelligent creatures in this natural setting. An elephant gathering can also be witnessed in Minneriya National Park every year.
Surfing at Dewata
The wide sandy bay at Dewata, just to the west of Galle, has gained popularity in recent years as a place to learn to surf. The waves break gently over a sandy bay, and numerous little outfits lining the beach offer board rental and surf instructors, or serve up fresh juices if you want to sit and watch the action. Alternatively, you could head to the nearby surfing mecca of Weligama.
Whale and Dolphin Watching
The deep sea south of Mirissa is thought to be one of the best places in the world to see blue whales, and they are often spotted just a few nautical miles offshore. The launch pad for whale and dolphin watching cruises is Mirissa Harbour, a 40-minute drive east of Galle. Trips usually depart at 7 AM and you may be out on the water for up to six hours depending upon what you see. Trips are seasonal and operate from November until April.
Looking for a villa in Sri Lanka? Here is our hand-picked selection of luxury private villas in the region.