Quality is infinitely better than saving a few bucks. And for an occasion as momentous as your wedding, only the best can do. Your wedding is one of the most important moments of your life. As you plan your destination wedding, there are some things you can skimp on but a few that are absolutely worth the splurge. Here are 5 things that we think deserve nothing less than the best.
1. A Fabulous Venue
We might be biased, but having a stunning wedding venue is one of the most important details of your special day. The venue will play a crucial part in creating the right atmosphere at your wedding and the venue's style will be key to defining the rest of your wedding theme. First, decide on the destination of your choice and then narrow it down to the venue itself. From clifftop locations with 180-degree views of the seas to chic lush tropical gardens, we have a wedding venue to match your style. If you're into a private beachfront and magical sunsets, Noku Beach House ticks all the boxes.
Other recommended beachfront venues: Seseh Beach Villas, Sungai Tinggi Beach Villa, The Ylang Ylang
2. Wedding Planner for Destination Weddings
We are not saying that it is impossible to organise your wedding on your own, but the right wedding planner can save you money, expenses AND the stress. The wedding planner takes care of it all for you and ensures that every last detail and your requirements are met – a key to having a successful destination wedding. You should focus on being present on the happiest day of your life, and not stressed for making timely decisions in trying to make everything perfect. From photographers, DJs, flowers, cakes, flowers, you name it and an experienced wedding planner will help make them come true.
When you organise a wedding at an elite haven, we put you in touch with the best wedding planners in town. These tried and tested vendors will ensure you get your fairytale wedding.
3. Professional Hair and Make-up Artists
This is your special day and you want to look flawless. High-quality makeup will make you look your best in your wedding photos and most importantly, last through your entire wedding day (especially on islands that are hot and humid). Bridal makeup done by professionals will neither smudge nor sweat off and you will look amazing even after the last dance. A professional makeup artist knows how to accentuate your best features and knows what is required to suit wedding photography, while a hairstylist knows how to make your hairstyle looks full, flattering and great at every angle.
Our on-ground team can recommend the best hair and make-up artists to make you look like a princess on your special day.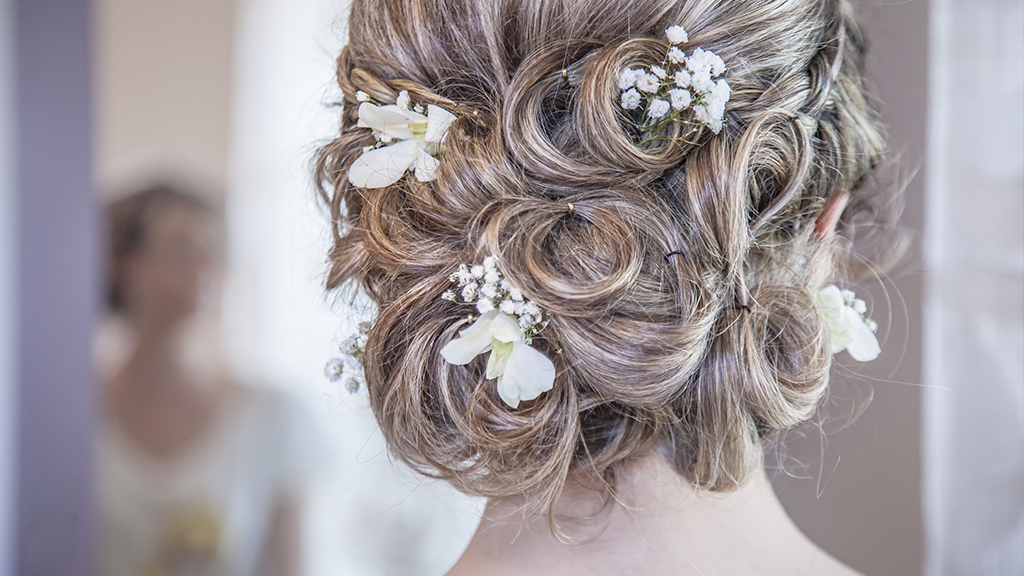 4. Flowers
Just as the bride's wedding dress greatly impacts the feeling and style of the wedding, so do the flower arrangements. From bouquets and boutonnieres to artistic floral creations for table centrepieces and flower petals down the aisle at the ceremony, flowers bring colour, life and aroma to a wedding. They make table settings more beautiful, a wedding venue more magical and create the right mood for your wedding with their beauty, colour and elegance. See this fairytale-style wedding decoration at Pandawa Cliff Estate. Oh, magical!
5. Destination Wedding Photographer and Videographer
Your photos are the only lasting memory you will have of your destination wedding as these precious memories will be cherished forever for your family and generations to come. An experienced wedding photographer and videographer know when to sneak a shot of your father looking at you with a tear in his eye, how to round up a big group of people for photos (cheerfully and effectively) and know exactly what to do if you want a photograph of you and your spouse gorgeously back-lit by a red sunset.
The Elite Concierge is ready to make your wedding dream come true. Contact our events team at events@elitehavens.com and let us take care of your wedding venue arrangements for you. Destination weddings were never as easy as they are when you plan them at an elite haven.