Settimo Cielo (Seventh Heaven), a contemporary Italian restaurant in Seminyak's Jalan Pankung Sari area, welcomes you for breakfast, lunch, cocktails or dinner. The restaurant shares its neighbourhood with The Layar Designer Villas and Spa, Gallery Randelli, Kendra Gallery of Contemporary Art and the trendy Seminyak beach scene.
The Design
This lovely restaurant is tucked amongst the lush tropical gardens of The Layar Designer Villas and Spa. A path leads over a pond and past a dramatic fire feature to the cocktail terrace. Beyond, in the main restaurant, a glass ceiling creates an alfresco dining experience, rain or shine.
The interiors include quirky hanging lamps and a bar topped by bamboo-inspired objects. The feeling is tropical-meets-Italian with the green chairs and red pillows. Yet, there is a classic and welcoming feel in the space, much like the personalities of the Balinese themselves. Italians, we know as well, are equally warm people.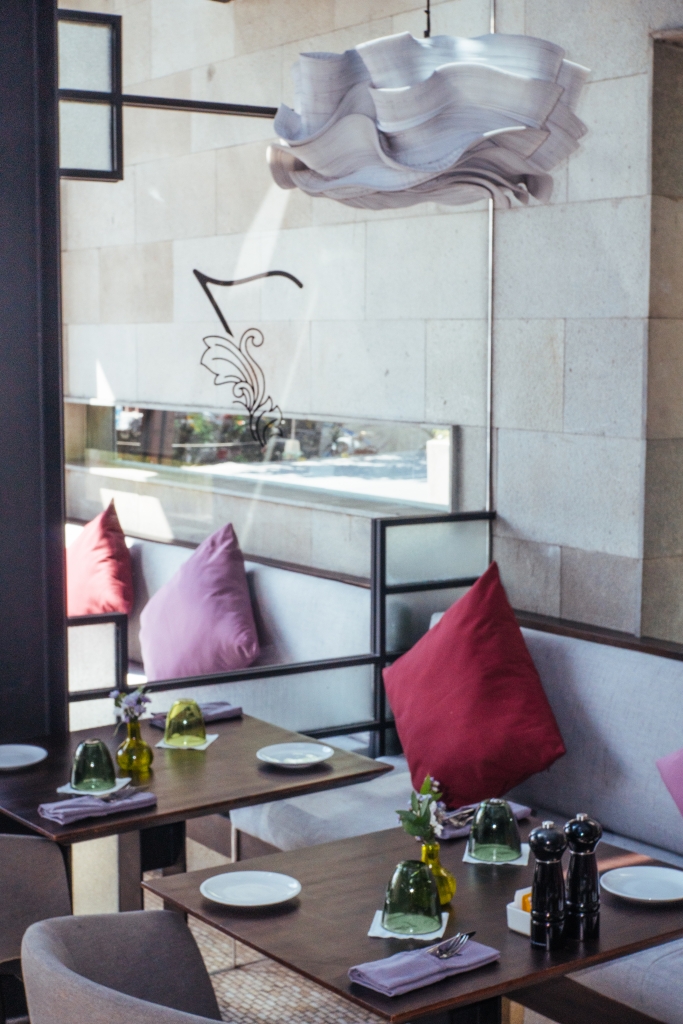 The Chef
''I started as a chef in my mom's kitchen,"says Chef Alberto Pancio. "My mom is like a traditional Italian mom and grandmother who makes everything homemade." Thus begins the story of Chef Pancio, as he's called by his friends, before the long journey to his current post as chef of Settimo Cielo at The Layar Designer Villas and Spa.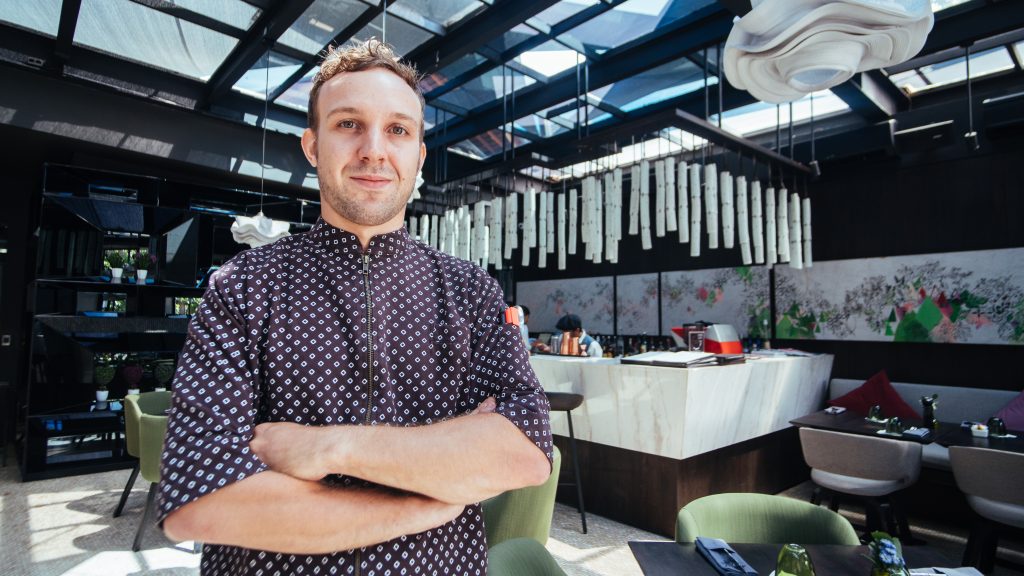 Upon entering his teens, Chef Pancio decided to go to a school in Italy from where many successful chefs hail. General education before specialization included formation on food and beverage management, concierge management and staff management. He then worked in several restaurants before ending up in China, working as a chef for El Willy. El Willy, says Chef Pancio, "is a big group with a great and friendly Spanish owner. The concept is Mediterranean food with a flair."
Although El Willy isn't a fine dining restaurant, it uses traditional methods to make dishes. It then presents the food in a fine-dining manner. "We made the work on fine bowls and ceramics. I used to shape them and it was pretty fun."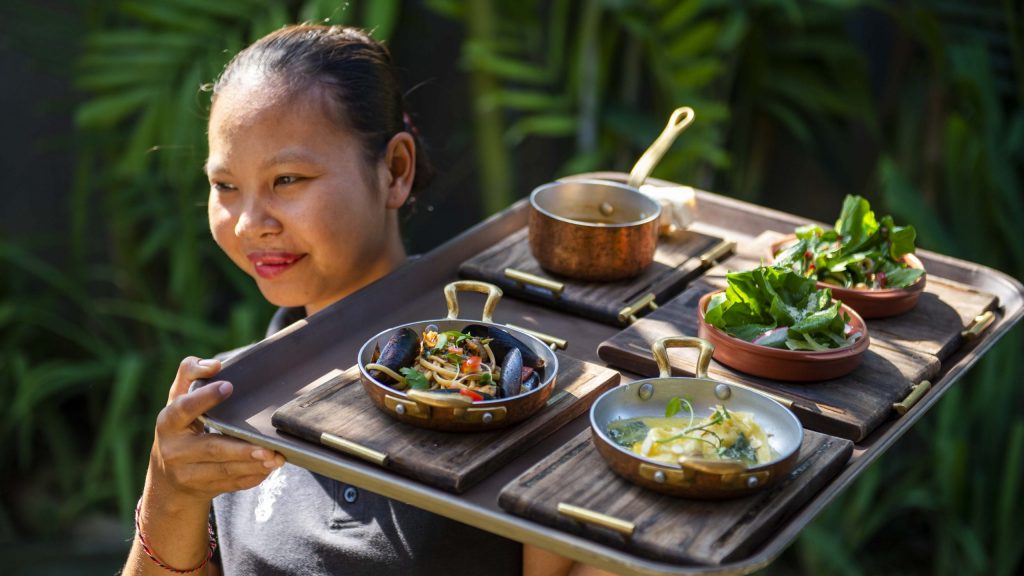 Pancio then had the opportunity to work in Bali. "I really love Settimo Cielo and I love the style because we also have villas. They are amazing. We have a lot of room to improve and we use the freshest ingredients."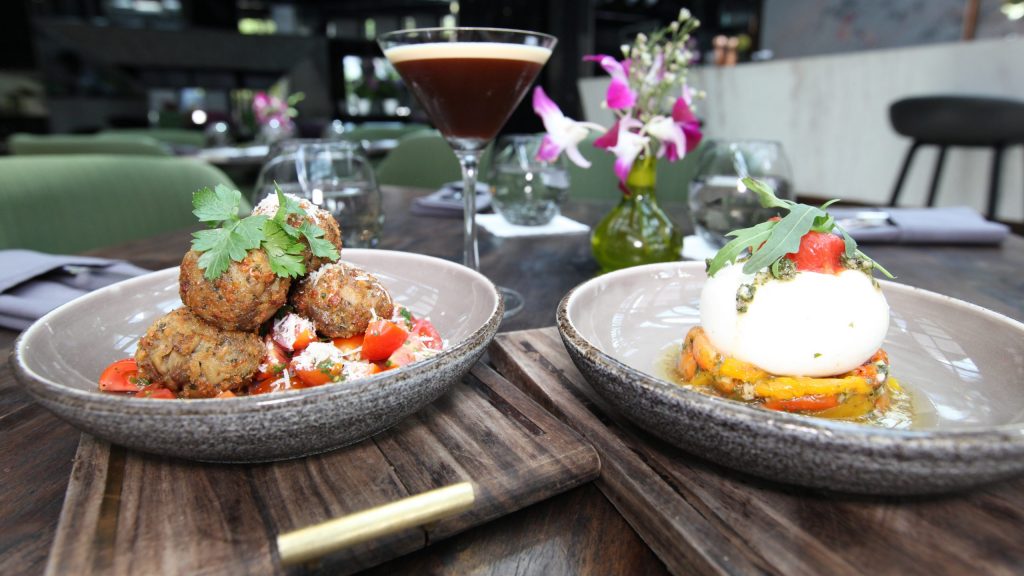 The Food
Chef Pancio says that pasta is made fresh every day in Settimo Cielo, adding to the rustic and homemade feel of the dishes. Yet, there's a blend of modernity to make the outcome a veritable mix of flavours. "For example, chocolate ravioli is a very old and rustic recipe. But then we put raspberry, mascarpone and apples. We put juniper berries and apple blossom flower."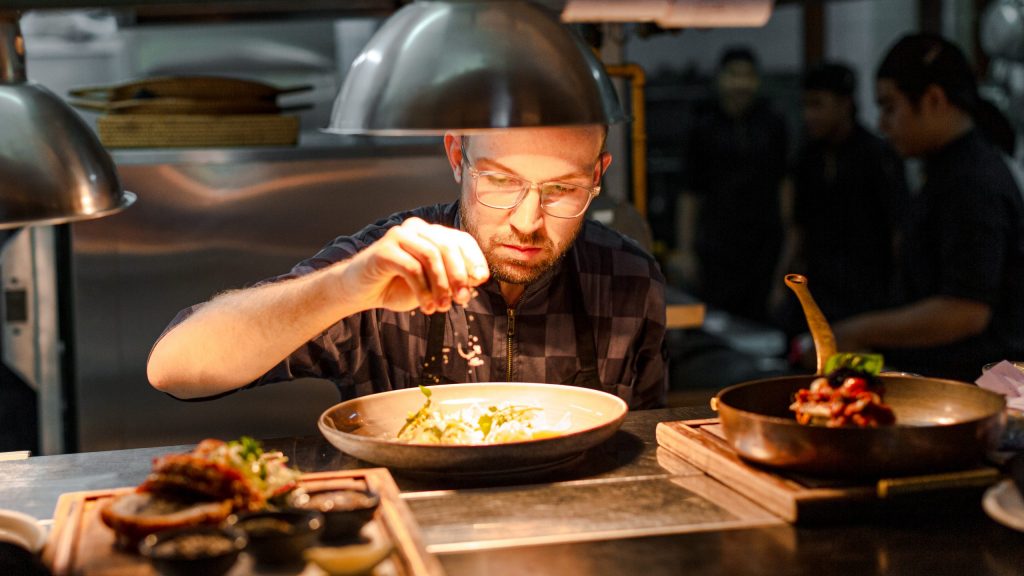 The dessert is close to Chef Pancio's heart because he grew up knowing where the food he was cooking came from. Mixing flavours like this is also a good indication of the restaurant's direction – after all, Chep Pancio has only been on board since October – although classics such as burgers and pizzas will stay in the menu. "I constantly change the dishes we offer. I like the ricotta calamari, for instance. We use purple potatoes in it, and we include mushrooms, parmesan, pepper and asparagus."
Our group tried the pasta with mussels and discovered a flavorful dish with just the right amount of umami. The breakfast burrito was light and excellent as well – a perfect stomach-filler after a night with some glasses of wine.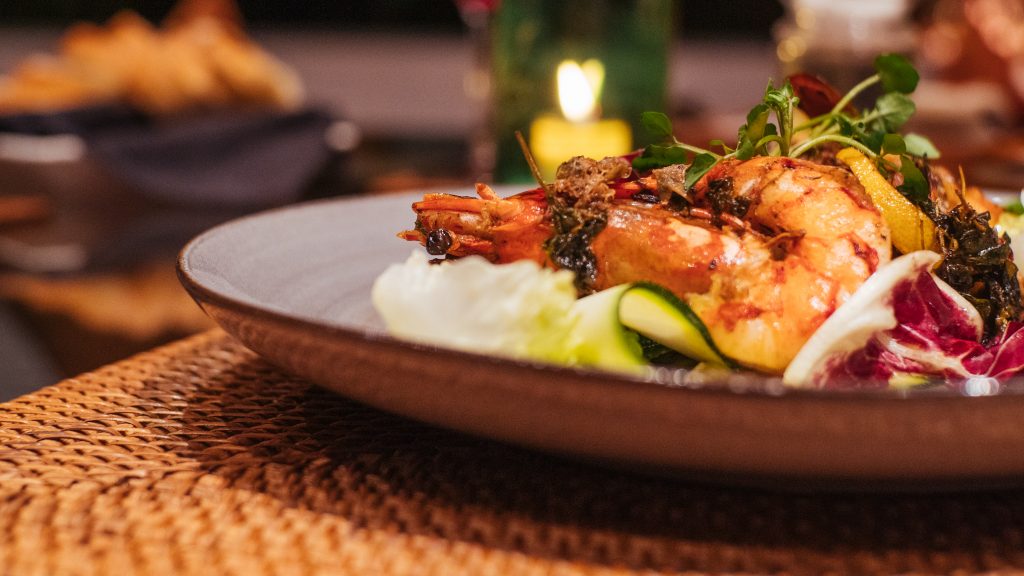 "Some of the dishes have just improved in presentation since I arrived. But most have been replaced with one or two new ingredients to make a new, improved dish. We put them all together and hopefully what comes out is what people like. So far it seems to be working."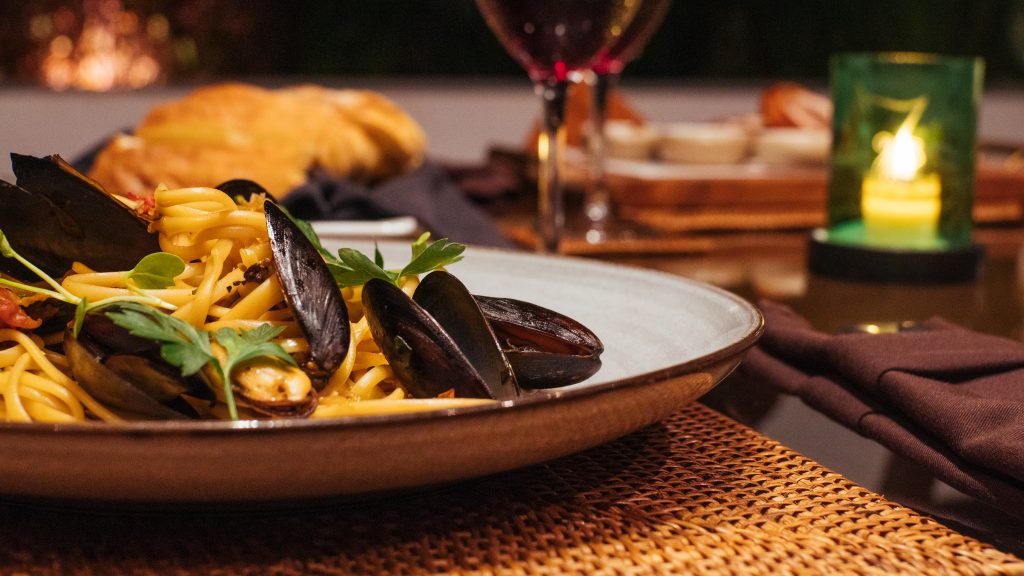 Settimo Cielo, Jalan Lankung Sari 10A, Seminyak, Bali
Reservations: +62 361 4741117
E-mail: info@settimocielo.com
Opening Hours: 7:00am-11:00pm
Get your Italian fix when you dine at Settimo Cielo. And when the need for a restful retreat comes in mind, cocoon yourself in private luxury when you stay at The Layar.