We caught up with Maudy Ayunda, Indonesian singer, songwriter, actress, and activist for education and youth-related initiatives when she stayed at an elite haven recently. Maudy is more than just a celebrity. She has played an ambassador's role in the fight against modern slavery, by sharing the message relentlessly amongst youth, and was also invited to the Vice Presidential Palace in Jakarta as a representative in 2017. Maudy has made it her life's purpose to ensure women and men the right to live with freedom and dignity. She was also awarded 'Best Digital Influencer' at the BUBU Awards, 'Most Influential Millennial' at Style Awards.
We sat down with this trailblazer for an informal chat.
Elite Havens: Hi Maudy, what's keeping you busy these days?
Maudy Ayunda: I'm actually leaving this weekend for Stanford, and I am just so excited. My studies will officially kick off next week.
EH: Wow! Congratulations on Stanford. Do you have any tips to share on how to get into a top international university?
MA: I don't know if there is one magic formula. It's really hard for me to pinpoint what about my application got me in. I think the main thing is to speak your truth in the application, and not pretend to be someone that you are not. And make sure you give yourself enough time to work on the application because it is quite time consuming and shouldn't be rushed through. I spent an entire month working on my CV, and another three months on my essay, followed by a whole month preparing for the exams. Another tip is to sound off your ideas with a lot of people, especially ask them whether the topic of your essay sounds interesting, let them read your essay and let them tell you if your personality is reflected in your words. That's really important because you have to come off as your true self, to come off as somebody who's not putting up an illusion.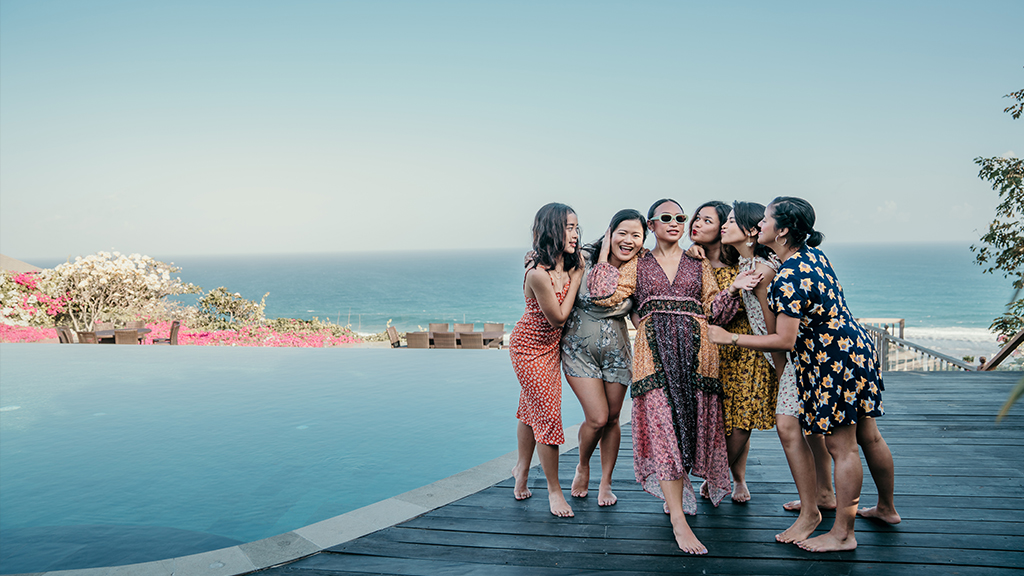 EH: What can you share with your fans about your next project?
MA: My next release is in December and it's called Habibi Ainun 3. It is so, so exciting, I just finished dubbing for it. Not to be narcissistic but the movie's looking good so far. I can't wait to see it for myself this December. And then, I also recently released a single called Goodbye. It's just supposed to be like a cute gesture saying goodbye to everybody—goodbye to everybody in Indonesia and goodbye to my family and close ones. I also have a mini project coming up sometime early next year, as I work on my music.
EH: What are your life goals and how do you plan to achieve them?
MA: I think my life goal currently is to pursue happiness and achieve a lot of self-growth. I don't like to plan too much into the future. I just want to live a happy life, filled with people that I value and people who value me. And while doing so, I hope to find the best way to help others and have a positive impact on my community and my country. I think that's my life goal. The way that I choose to achieve it is to just keep going, to keep on dreaming, keep on working hard. Sometimes we get too comfortable and this comfort zone can stunt our growth. It can prevent us from expanding and getting close to who we can be and what we can potentially achieve. So, that's the plan – self-growth.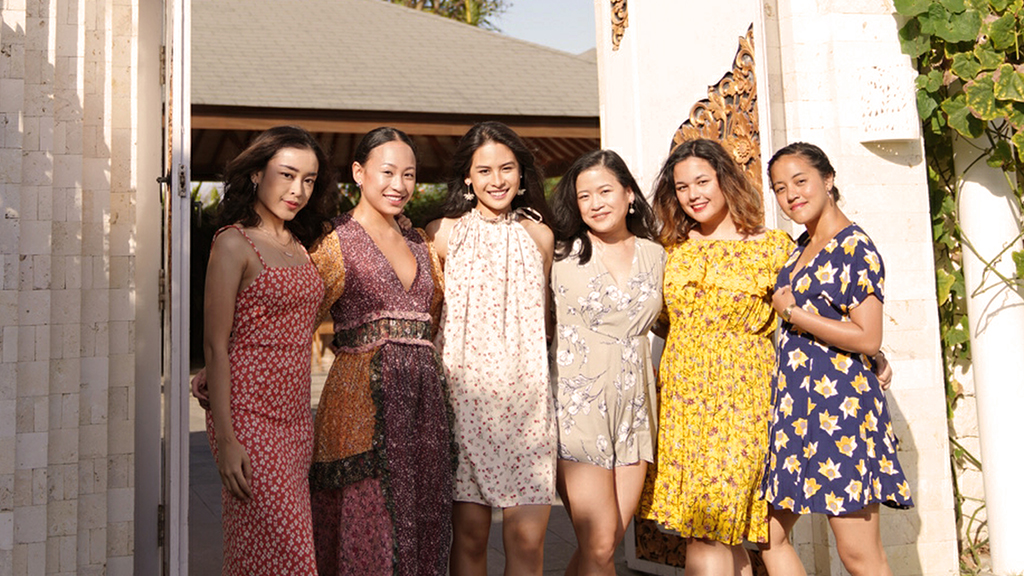 EH: What is your philosophy in life?
MA: I think self-growth is one philosophy that I hold very dear. Another philosophy is that I truly believe that when we invest energy in the Universe, the Universe invests it back into us in some way. I believe in the notion of Karma and that you have to do good, for positive energy to flow back to you. And that what you think or believe in, is so powerful that it can affect your life dramatically.
EH: Tell us what inspires you.
MA: I find inspiration in people. In particular, I find inspiration in women who are very strong and steadfast. They are outspoken and not afraid to express themselves. In terms of music, I find myself looking up to musicians who write their own songs and who are original and true to their art while being true to themselves as well.
EH: What do you like most about staying at an elite haven?
MA: What I really enjoy is the quick response time by the reservations team, from the very beginning when we began planning our stay. And the entire process is very smooth and extremely professional.
Villa Markisa at Pandawa Cliff Estate is especially lovely. I truly enjoyed my time there. The butler service is great, the place is beautiful. In fact, I threw my friend a bridal shower there and the entire team was extremely helpful in ensuring that the event was memorable and spectacular.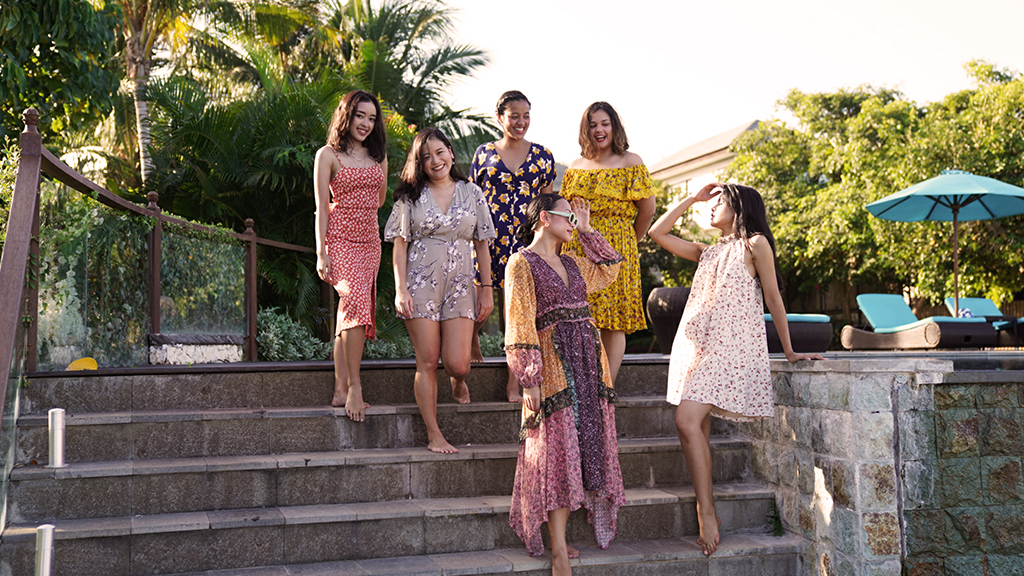 EH: What did you like about the villa in particular?
MA: The rooms were massive, really comfortable and very clean. And there was a large lawn where I and my friend would often sunbathe. It just makes for a different experience because when you go to Bali, you expect to be near the sea and surf, but actually just having your own gorgeous private garden and being able to lie down on the grass with some music on is a very special experience.
I liked the fact that they have a lot of choices within the estate and that they curated the villas to suit different audiences. I'm now excited to try out all the other villas within Pandawa because I had such a good experience at Villa Markisa and I can only imagine what the other villas are like.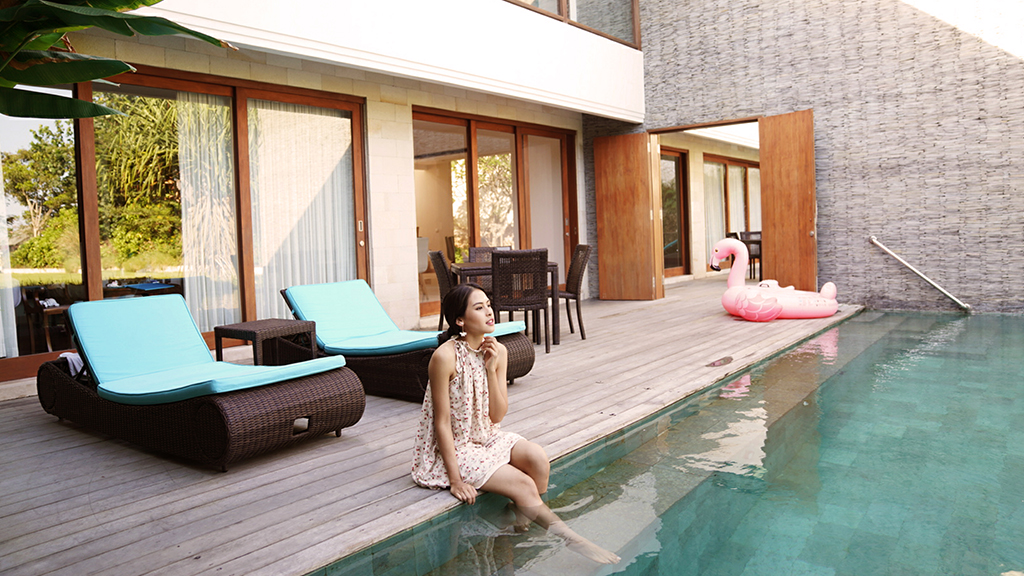 EH: What is your favourite holiday?
MA: My favourite holiday is one where I get to spend time with the people I love and care about. I think that's one of the reasons why my time at Villa Markisa was so special because I rarely get the time to meet up with my friends and this time, it just worked out that perfectly and we were able to get our schedules aligned. I love Bali in general. The island has such a chill vibe and I feel like I can completely let go here, especially on its gorgeous beaches. Plus it's not too far. So, Bali is an ideal place for me to visit when I need a short break. It's also very rich culturally. It provides an overall enriching travel experience. So yeah, being able to let go, being with the people I love, and having access to cultural experiences are important to me in terms of travel.
Maudy stayed at Pandawa Cliff Estate, an elite haven perfect for corporate retreats and weddings. For more information, contact events@elitehavens.com.