On their home décor website, style authority ELLE has a slideshow of black and white interiors from Manhattan to Brazil, saying "black and white rooms are guaranteed to never go out of style." The modern kitchens, quaint bathrooms, European farmhouses and Santa Monica celebrity cribs are all "ridiculously fab." But something is missing.
ELLE's would-be-perfect presentation of contrasting shiny blacks and beautifully textured whites is a timely one. The persisting colour combo is experiencing a peak in popularity, in case you hadn't noticed.
Black-and-white is in right now for everything regal; Khloe Kardashian's living room, runways, red carpets, retail.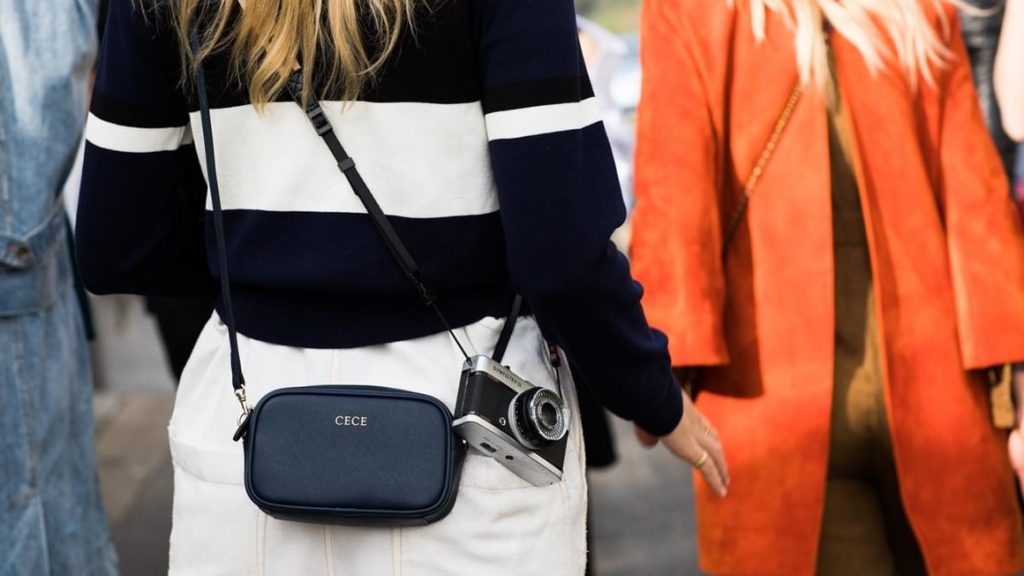 Black and white was big at Fashion Week in Sydney. Photo by VOGUE PARIS.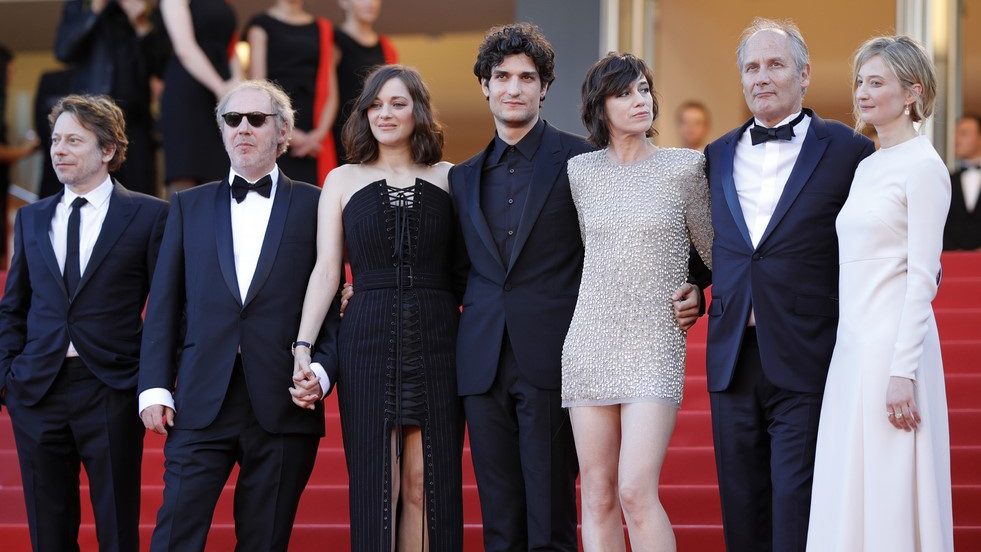 It dominated the star-studded Cannes Film Fest. Also by VOGUE PARIS.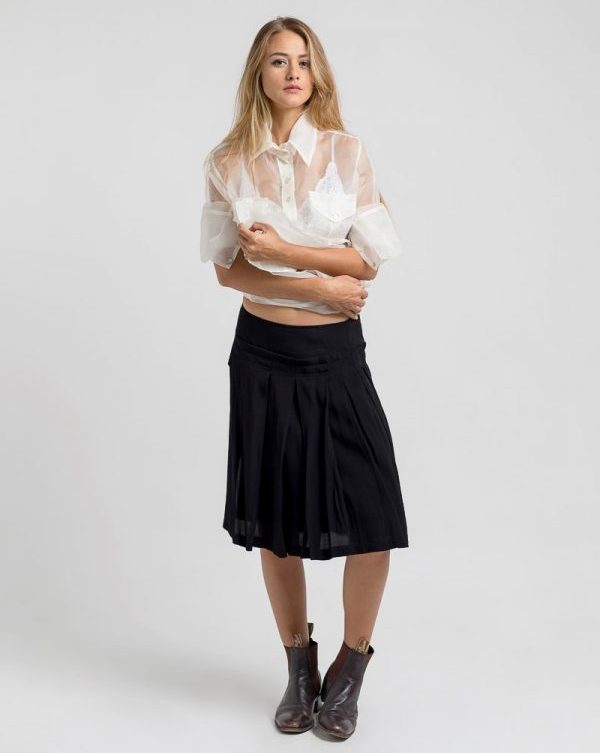 It's hot at boutique clothing shops in Bali.
GET THE LOOK: The Tailor & his Lover, Jl. Batubelig No. 1, Seminyak.
Back to ELLE's 30 Black and White Décor Ideas. What's missing?
VILLA ISSI
Many of the private pool villas across Southeast Asia are cause for design envy the world over, and this Seminyak villa, Villa Issi, well its bedroom suite should be on ELLE's list of black and white designer rooms.
Ensuites at Bali's designer villas are the precedent for open-air bathrooms throughout the tropics and anyone can see why.
The colour motif is strong throughout all four of the spacious bedrooms and the living areas, with only minimal colour accents and patterns in the soft furnishing.
Villa Issi is art. Designed by internationally acclaimed architect Budi Pradono from Indonesia, the ultramodern Seminyak villa is one-of-a-kind inside and out, from its bold black-and-white core to its unique exterior.
3 REASONS WHY VILLA ISSI IS BLACK AND WHITE DONE RIGHT
Remnants of Portuguese and Dutch colonial architecture are celebrated heritage styles in Indonesia – whitewashed walls, colonnades and black window frames, integrated with exposed finishes on local building materials.
1. GREY AREA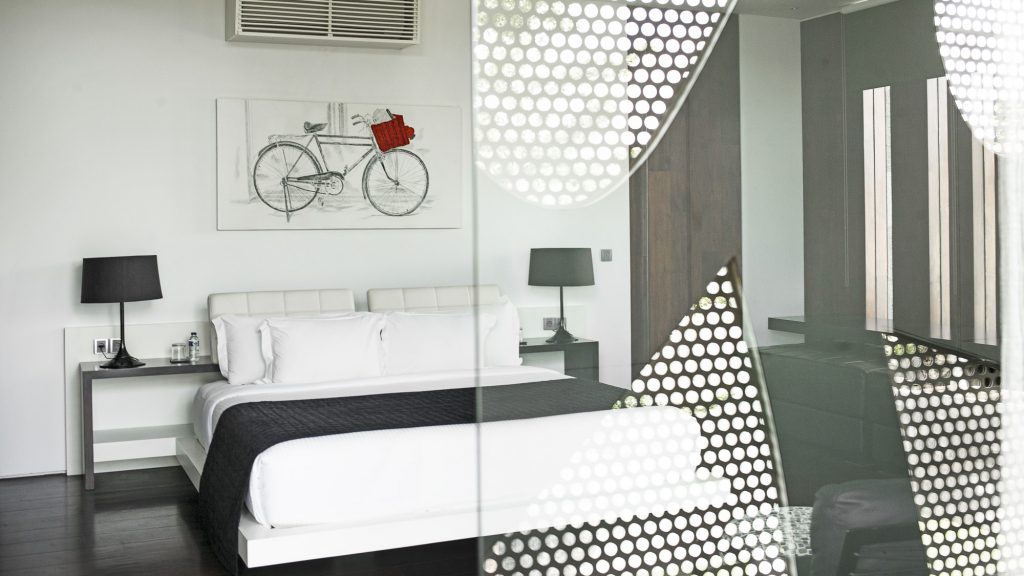 The rules for black and white are reinvented at Villa Issi, but the pairing of black and white with natural neutral colours stands the test of time.
2. MONOCHROME GARDEN
A uniformly shamrock green landscape surrounds the beaming blue 25-metre swimming pool, adding saturation while following suit with the tidy methodical design.
3. PLAY OF LIGHT
Layered on top of the homogeneous colours of Villa Issi are streaks of sunlight and interesting shapes cast by shadows.
Every part of Villa Issi hits the bulls-eye in terms of black and white interior design in a completely unique way. That's why Issi deserves a spot on ELLE's page of timeless black and white interiors, or at least a place on your Black and White Design Pinterest board (check out ours here).
KNOW WHAT ELSE WILL NEVER GO OUT OF STYLE?
Spoiling friends and family (or being spoilt) with a holiday at a fully-staffed private villa.
Luxurious accommodation and exceptional hospitality are part of the deal when you stay with Elite Havens on Bali, as each of our villa rentals maintains its singularity as someone's holiday home.
Villa Issi is a dream come true for lovers of a modern, minimalist aesthetic, where contemporary design sits perfectly in an idyllic Balinese setting. Our other Elite Havens in Seminyak will also take your breath away with exciting food, drink and nightlife scenes while still being cocooned in luxury.