Hokkaido is Japan's second-biggest island, after Honshu, but it's far less well known. Located in the nation's northernmost region, it's neighbours with Russia to the north and shares the country's icy climate. While most sports fans know the area for its famously world-class skiing opportunities, there's a lot more to explore on this wonderfully rugged and practically untouched mountain.
If you're visiting Japan's north for some skiing or just for a natural escape in Niseko, put aside a little time to go and explore something new. Because there's no question you'll fall in love with this diverse corner of the country, here's an outline of just some of the island's many highlights.
Sapporo: The capital city
If you're heading to Hokkaido there's a pretty high chance you'll travel through Sapporo at some point; it's a major transport hub and the capital of the prefecture, but many just pop though, without exploring the city in-depth and they're missing out!
It's a young city by Japanese standards, in fact, in 1857, the population of Sapporo was just seven people, since then it's grown to become the country's fifth-largest city, and arguably one of the most diverse. Some of the major attractions you'll find here are; The Sapporo Snow Festival, the stunning Moerenuma Park, Curb (seafood) Market and plenty of dedications to Sapporo beer.
When not covered in waist-high dumps of snow, Moerenuma Park is a lush and expansive park designed by Japanese-American sculptor Isamu Noguchi. The most eye-catching feature of the park has to be the 62 m tall Mount Moere, a human-made mountain from the top of which you can see the entire park in all its panoramic glory.
For those who don't mind a drink or two, a visit to Sapporo's beer Factory is a must. The factory is both an educational destination, complete with museum-style exhibits, and a place for plenty of rowdy fun. Grab a table at the European-style beer hall and order the local speciality 'Jingisukan,' it's a Japanese take on the lamb BBQ.
Seafood fans will discover ultimate bliss in Sapporo, as the city is home to some of the most delicious and fresh seafood in all of Japan (and that's saying a lot). One of the city's key specialities is kaisen donburi, a bowl of fresh seafood served on a bed of rice. It often features the area's best current catches including shrimp, crab and uni (sea urchin).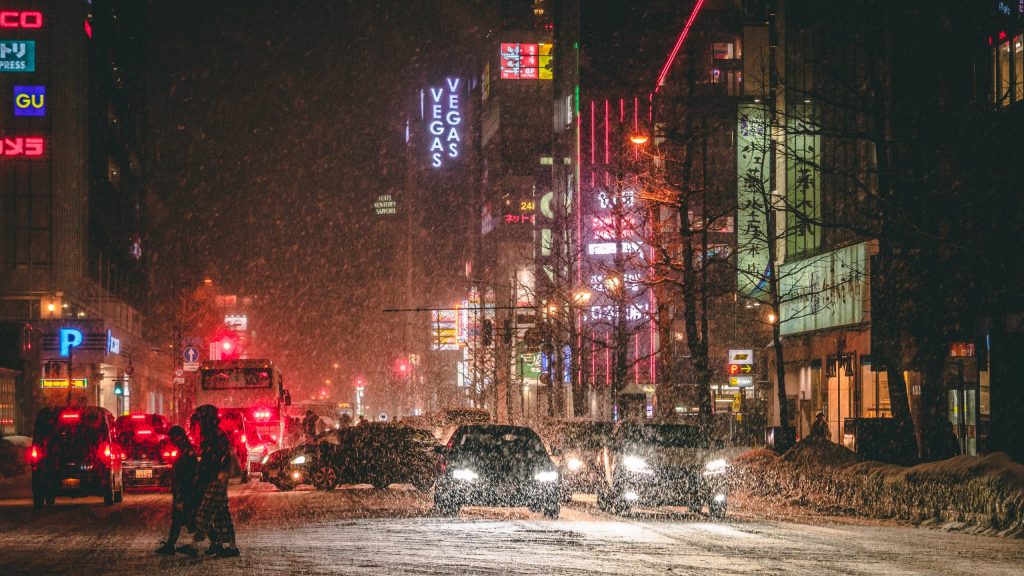 From Niseko: Sapporo is just under a three-hour ride on the JR Hakodate Line.
Otaru: A fairytale wonderland
While this may seem like a big call, considering the beauty of Niseko and Sapporo, but Otaru is Hokkaido's most scenic city. This richly European-influenced town is a popular location for domestic tourists and neighbouring Asian nations but remains a well-kept secret in western travel circles. It's an accessible day trip from Sapporo and a wonderfully romantic weekend vacation destination. At 243.1 square kilometres, about a quarter of Sapporo, it's an easy place to explore in a short time, so next time you have a little extra time up north, don't forget to add Otaru to your itinerary.
During the 20th century, Otaru was arguably Hokkaido's most bustling destination. In the 1920s, it garnered attention thanks to the construction of its central canal, the city's centrepiece, which was used for trading. Merchants started building warehouses along the canal, and the local economy boomed, with savvy locals setting up businesses in international trade, craft production, and fishing. In summer, cruising down the canal in one of the sightseeing boats is a great way to see the city.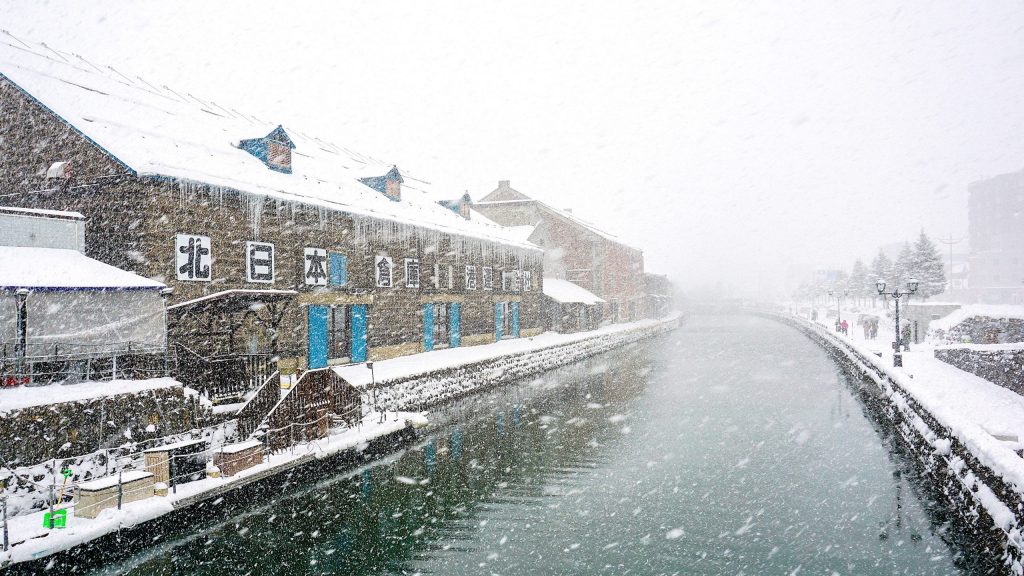 From Niseko: Otaru is just two and a half hour ride on the JR Hakodate Line.
Noboribetsu: Hot spring haven
Sitting just south of Sapporo, Noboribetsu Onsen is the island's most impressive onsen towns, and home to Hokkaido's most famous hot spring resort. This powerfully rugged and untapped terrain is home to a huge selection of onsen baths, some inhabitable and some others just to admire from afar, like Jigokudani or "Hell Valley".
An excellent overnight adventure, a visit to Jigokudani (Hell Valley) is quite unlike anything else you'll ever experience. It's a spectacular valley full of steaming natural, volcanic powered hot springs, scenic walking trails and fiery autumn foliage that peaks in October. If you have the time, be sure to visit Oyunuma, Noboribetsu's streaming, a sulfurous pond which sits at a surface temperature of 50 degrees Celsius. Running from the mountains through the foliage flanked surrounds, it's an incredible sight that really has to be seen to be believed.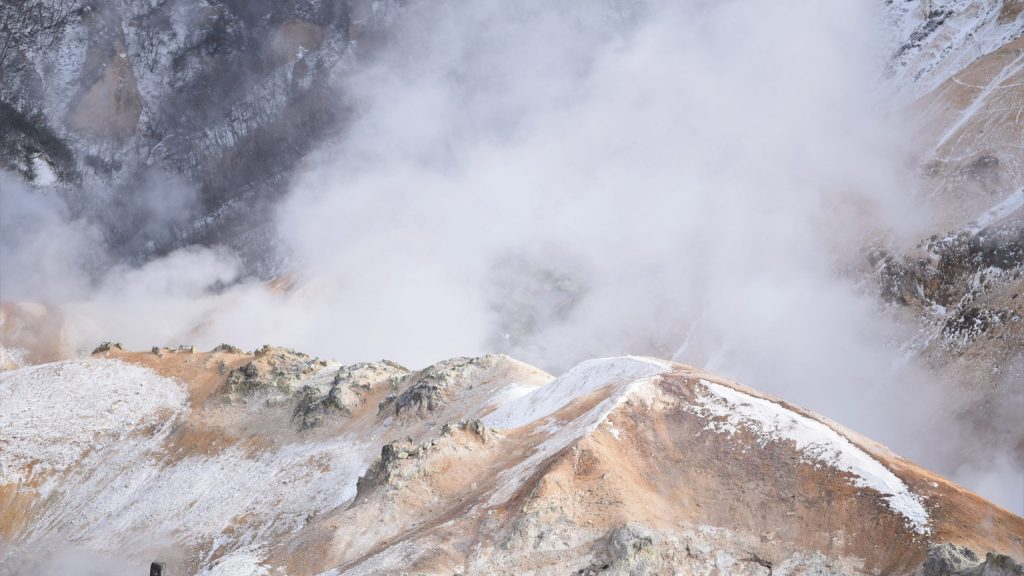 From Niseko: Noboribetsu is almost a four hour journey, take the JR Hakodate Line to Oshamambe Station, then switch to the JR Super Hokuto before switching to the JR Muroran Line at Higashi-Muroran Station.
Explore Hokkaido in all its scenic glory and cap off your experience by booking one of our private Niseko chalets.