It's hard not to relax at Amilla Beach Villa Residences, surrounded by the pristine sand and glassy waters of the Maldives' Baa Atoll. But to go the extra mile, check out the Residences' Javvu Spa.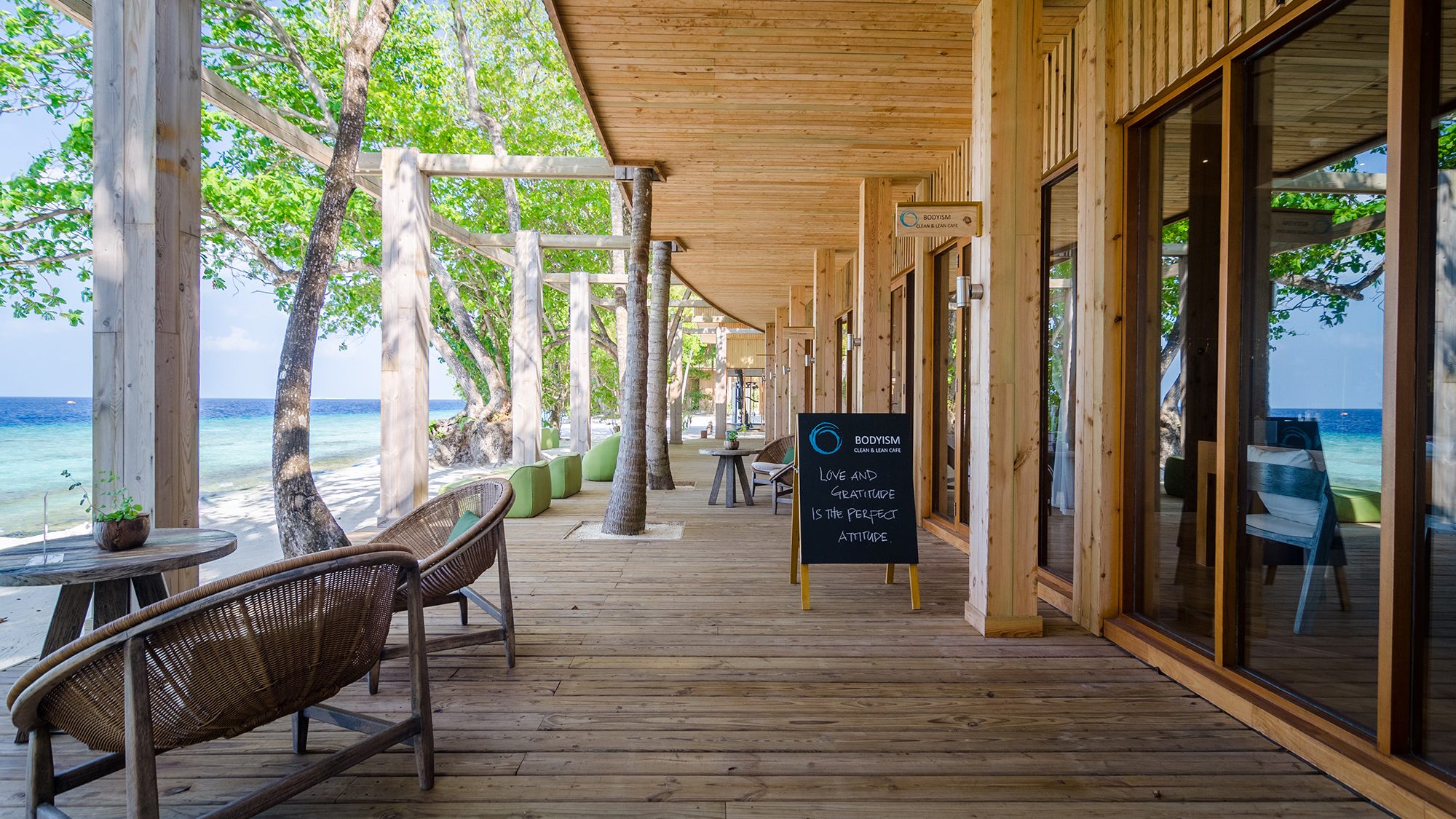 Everything on offer at Javvu Spa reflects its commitment to the three pillars of wellness: movement, spirituality and spa. The menu offers a holistic approach, with a wide variety of fitness classes and wellness consultations to boost body and mind, and a carefully chosen range of the best therapies harnessing powerful techniques from around the world.
MOVEMENT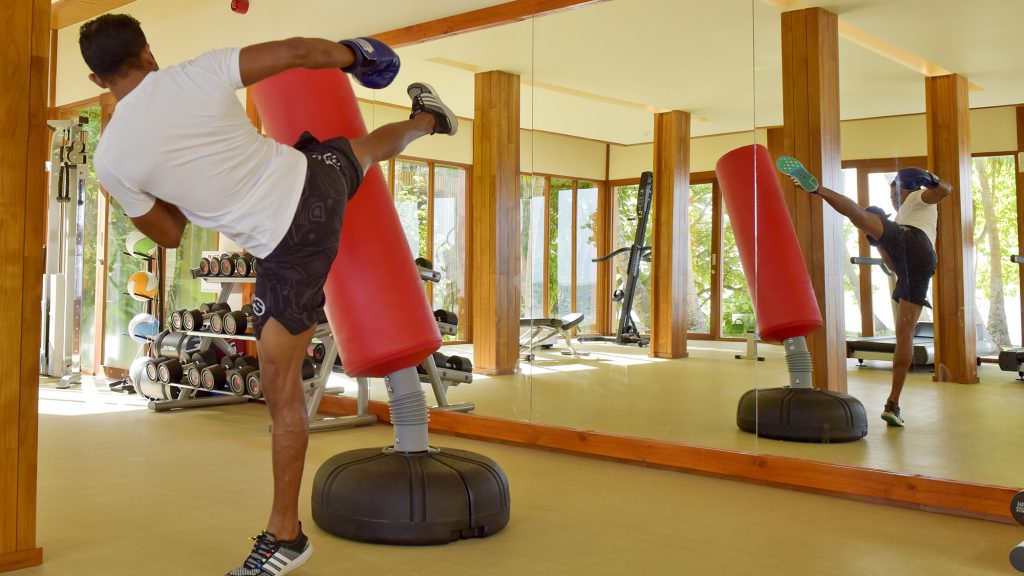 A luxury villa retreat on a tropical island paradise may not be the first setting that springs to mind when your goal is getting into shape, but Javvu Spa at Amilla Beach Villa Residences is the perfect place to boost your fitness level. The Maldivian Warrior Workout, for example, makes use of the natural surroundings on Baa Atoll to target different muscle groups; climbing, pulling and pushing against trees on the beach, and sea swimming to increase resistance. There's also powerful kickboxing classes, to whip yourself into shape, and functional training to build up strength in the muscles you use day in, day out.
SPIRITUALITY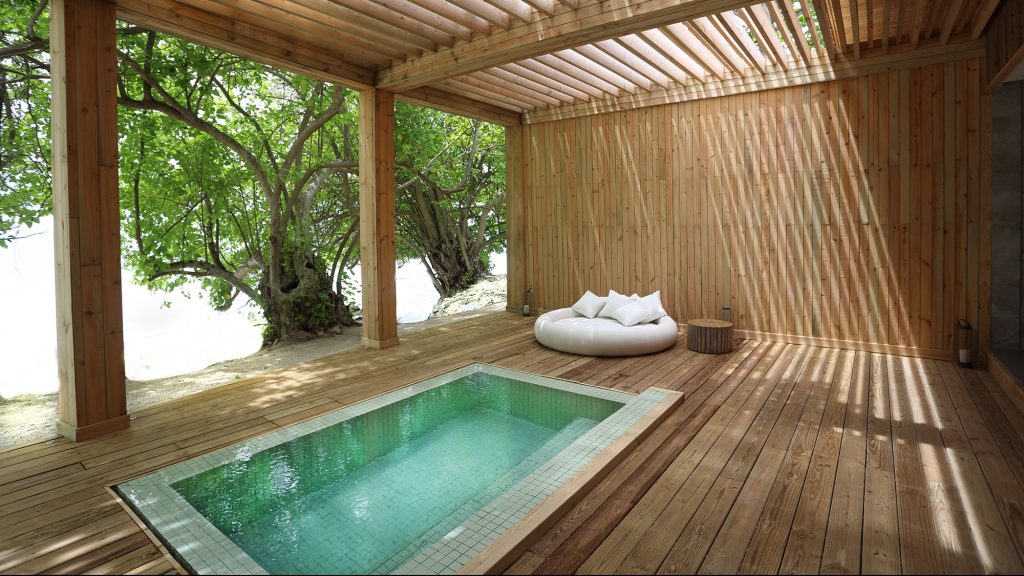 Of course, we could file yoga and Pilates away under movement and fitness; they're both proven techniques for improving muscle strength and flexibility. But start the day with a round of sun salutations on a yoga deck in the Indian Ocean, and even a hardened sceptic of yoga's spiritual benefits will crumble. Private sessions in Javvu Spa's yoga pavilion focus on breathing and meditation to bring you to a state of complete calm and presence.
SPA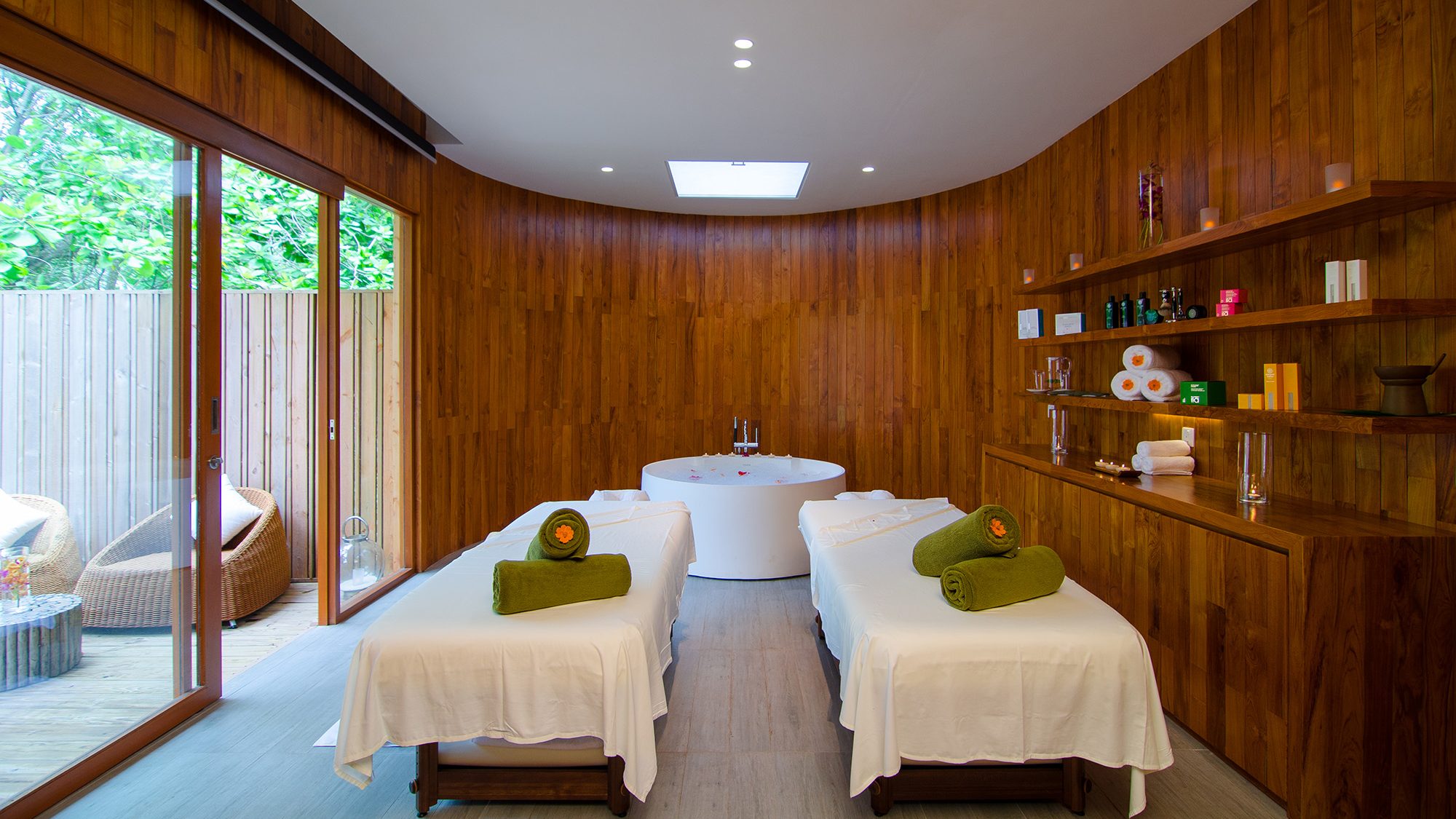 Saving the best until last. Javvu Spa's highly skilled therapists are trained in the Pure Massage Style as well as being fully committed to giving you the best quality treatments with your preferences in mind.
Pure Massage, designed by London-based massage expert Beata Aleksandorowicz, is rooted in the Swedish Massage style, perhaps one of the best-known massage techniques and for good reason. It focuses on healing muscles, with long, gliding massage strokes that follow the direction of blood circulation around the body. These movements not only work out the knots and tensions in muscles, but also decrease toxins and improve circulation, which makes for complete relaxation as well as a healthier body.
But Pure Massage techniques also draw from elements of traditional Thai stretching, reflexology and ancient energy work, with contemporary muscle-healing techniques such as myofascial release and trigger point therapy, which safely and effectively address specific problem areas in the muscle tissue. Many of the massages on the menu at Javvu Spa have been designed to rid your body of toxins, such as with lymphatic drainage techniques or abdominal work, to leave you feeling lighter and energised.
BEYOND MASSAGE

Beauty, body and facial treatments at Javvu Spa combine the best of Eastern and Western healing philosophies too, with rituals originating from Turkey to Tibet. For example, the 90-minute Hammam treatment gives you a taster of the traditional Turkish body ritual, including a scrub with black soap to slough away dead skin, a mask of rhassoul clay and a soothing rose milk bath to deeply nourish the skin. Then there's the Chakra balancing treatment, which infuses ancient India Ayurveda, and an indulgent two-hour Wellness Journey harnessing the Balinese massage practice of boreh.
A private luxury villa in the Maldives is the ultimate indulgent getaway. But add Javvu Spa's carefully curated menu of exquisite wellness therapies to your holiday mix and you will not only find total relaxation, but a spiritual and fitness re-boot as well. Plan your spa getaway at Amilla Beach Villa Residences now.