Finns Recreation Club (formerly known as Canggu Club) is set on a sprawling four-hectare estate amongst the rice fields of Canggu, Bali. It's a one-stop destination for people of all ages to work out, play sport, have some water fun, relax in the sun or be pampered with Balinese massages and beauty treatments at the spa. There are three floodlit tennis courts, a state-of-the-art gym, group fitness studios, a 25-metre swimming pool, as well as great food outlets offering everything from healthy snacks to hearty international and local cuisine.
Finns Recreation Club Fitness Centre is the heart of the club – a huge air-conditioned gym with new equipment for spinning, weight lifting, cardio and stretching, and studio rooms for private and group fitness classes. The sauna and steam room are also up to standard. Plenty of ways to work out under the sun as well – swim laps in the pool, play tennis or join a game of football or rugby on the sports field.
Splash Water Park features world-class water slides and activities that will take fun to a whole new level, including the Giant Racer (a 5-storey-high, 90-metre-long slide); Speed Racer (designed for the younger ones); Super Bowl; Big Red and Crazy Creek. Splash Playground is an area dedicated to the little ones complete with a lagoon pool.
Bounce Trampoline Centre has a specially designed, spring-loaded frame allowing you to bounce really high! But fear not, all its frames and springs are covered by 2-inch thick safety pads. You can free- bounce and practice tricks all day, or you can join in organised activities like trampoline dodge ball or basketball.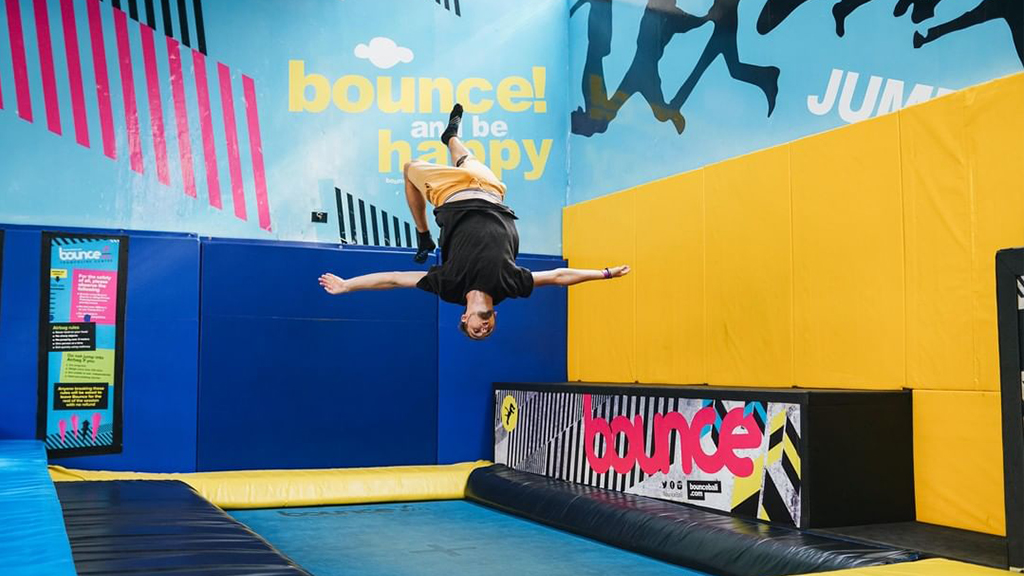 Strike Ten Pin Bowling offers the latest ten pin bowling experience in Bali. The six lanes have automatic pinsetters and computerised scoring systems, so keeping score isn't a chore, and bumpers are available for kids (or anyone else) to keep the bowling ball out of the gutter. Whether you are looking for a fun-packed family day out or catching up with friends, bowling is a great way to team up and enjoy a day or evening.
Cubby House Kids Club is tailored for kids aged 2-12. It provides a safe yet stimulating environment to keep kiddies happy and busy all-day long. Children from 2 to 4 years old are accompanied by Cubby House Kids Club staff and have their own space where they can play Lego, read stories, play blocks and crawl through soft tunnels. For the older kids, there are Wii games, movies, Mac Computers, dress ups, arts and crafts.
Body Temple Spa is the place to relax and rejuvenate or detox and energize. Expert beauty treatments and physical therapy, well-designed facials, massages and body scrubs, unparalleled service and top-quality products all combine to create an experience that's unique for your liking.
With something for everyone to enjoy all in one place, Finns Recreation Club is a great addition to any Bali itinerary. Whether you're a card-carrying fixture of the club (probably worth mentioning, Finns Bali Membership is included for guests at selected Elite Havens Canggu villas), or just visiting (day passes are available for purchase on the spot in the lobby), you can expect the same premier service.