Not enough is being said about the age-old food science of fermentation and its resurgence in the modern dining scene. It's popping up everywhere, from Seoul to Los Angeles, winning awards along the way. And the latest and most notable entrant in this space has opened its majestic doors recently in the beautiful island of Phuket in Thailand.
Hom, translating as 'fragrant' in Thai, is a fitting ode to this ancient technique. Sitting pretty in the ethereal temple-shaped Sawan Pavilion within the Intercontinental Phuket Resort, the hom journey begins in the hotel lobby from where you are escorted via a misty path flanked with mirror walls, recreating the path to heaven. The white enclave takes your breath away, as you are regaled with stories of 14th-century Buddhist cosmology which inspired the pavilion's design.
Food philosophy
Ascending a flight of steps into the restaurant, you can not help but be awestruck by the white interiors that sit somewhere between fairyland and god's own abode. And this is where the magic starts. Chef Ricardo Nunes, Chef de cuisine of hom, has a deep understanding of local produce as well as culinary techniques to bring out the best flavours, having done his time at Michelin-starred restaurants like London's Le Dame du Pic and Bangkok's Potong and Gaggan. With more than seven years of experience working in Thailand, this Portuguese chef knows more about the native ingredients than the locals themselves.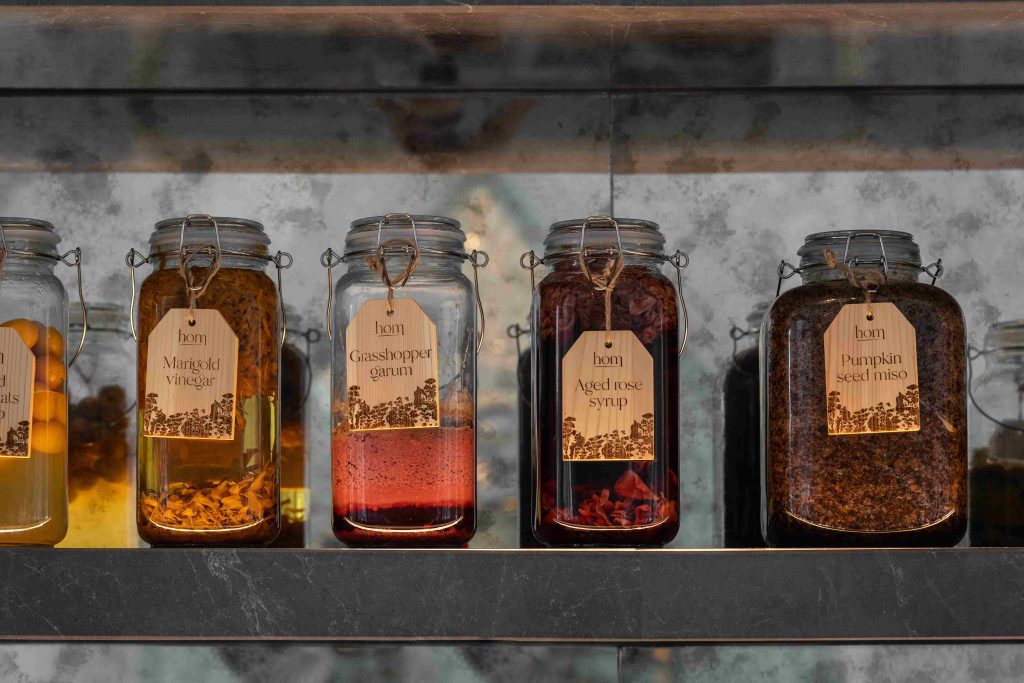 Fermentation
The food philosophy at hom centres around two pillars – local produce and fermentation. With 98% ingredients sourced from Thailand, and 90% from Phuket itself, the restaurant's menu lends credibility to conscious dining, highlighting the products of Thailand. From caviar sourced from Hua Hin to fruit or fresh fish that the chef discovered just this morning at the local wet market, the produce-forward menu at hom never fails to surprise.
Eat Local
The highly talented kitchen team believes in constant experimentation, and this is apparent in the 'fermentation wall' in the restaurant where you find jars of products being fermented by the in-house Fermentation Expert, Mateo Polanco and his team. Some of the products being fermented like banana blossoms do not even have an expression in a dish yet. They are simply part of food experiments that may or may not translate on the diner's plate in the future.
To fully appreciate the sensibilities of hom, you should experience the 10-course hom moments menu. It is a symphony of flavours, using native ingredients, often simple in their origin such as coconut flesh, and converting them into something outwardly like the second course – Coconut & Smoked Caviar, which presents smoked Hua Hin caviar, served with a salted macadamia sauce and preserved palm seed, inside a young coconut carved as a piece of tableware. The flavours are simple, yet complex, allowing the various elements to sing their piece without overwhelming the entire dish.
Beverage program
The wine program is well-thought too, matching these sometimes unusual flavours with hand-picked wines from France, Italy and beyond. These natural, organic and biodynamic wines complement each course. Another great beverage option is the 'juice pairing' where in-house fermented drinks conceptualised by Mateo are paired with each course.
Conclusion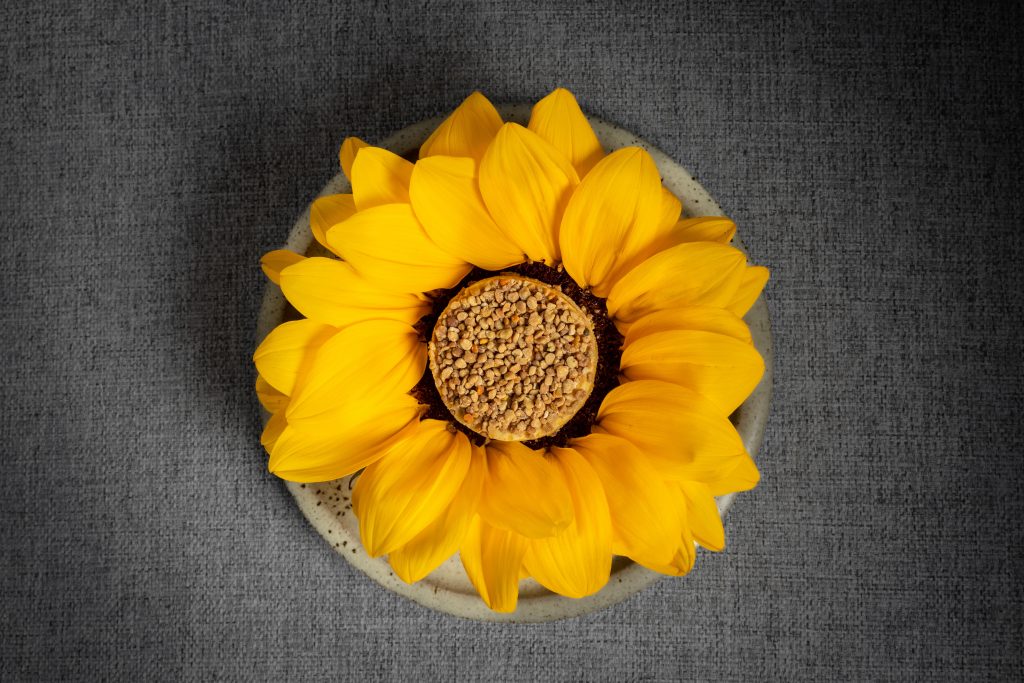 Not just a new kid on the block, hom exudes a maturity far beyond its age, and that of its young kitchen team. Besides the health benefits of microbes and fermentation, using this technique to bring out the best flavours of local ingredients, muting the funkiness and allowing them to be mellow and soft, speaks volumes about the talent in the kitchen. This is not just a restaurant, it is a homage to the past, and hopefully a beacon towards the future. Michelin awards will follow, I'm quite sure of it. But in the meantime, go and experience Chef Ricardo's culinary expression, a rare opportunity to glimpse genius in unassuming Phuket.
Book a luxury villa in Phuket and experience the hom journey while staying with us. The Elite Concierge will be happy to make reservations on your behalf and arrange transport for your fine dining experience.