The majestic clifftop Uluwatu Temple lies in the Bukit area of Bali, which is also home to the best beaches and surf spots on the island. The Bukit is actually a large limestone peninsula and would be a separate island if it weren't for the small sliver of land south of the Bali airport. The 'Bukit', which means 'hill' in Indonesian, is – unlike the rest of the island – arid, stony and dry. The west coast is particularly popular, with accommodations perched above Balangan Beach offering stunning clifftop ocean views.
The best way to explore the Bukit and visit all of its gorgeous beaches is via motorized transport. Many elite havens have a driver and vehicle available to guests. Simply check with the Villa Manager on availability and special insider tips on local attractions. Alternatively, you can hire transport via the dedicated EH Concierge service.
There are many exciting things to do in the area. Here are our top 7:
1. Visit the famous Uluwatu Temple
Go to the famous Uluwatu Temple, one of Bali's nine key temples and part of its spiritual legacy. Ulu means the 'top' or the 'tip' and watu means a 'stone' or a 'rock' in Balinese. The astounding temple has been sitting on the same spot – 70 metres above the ocean – for thousands of years. Two sages are credited with creating and enlarging it: Empu Kuturan in the 11th century and Dang Hyang Nirartha, who they say achieved moksha or samsara (liberation) here. Temple anniversary celebrations are held every six months according to the Balinese 210-day Pawukon cycle. The forest by the temple is full of monkeys who grab items such as sunglasses and cameras, so be careful. They can be bribed with bananas and peanuts to get your items back.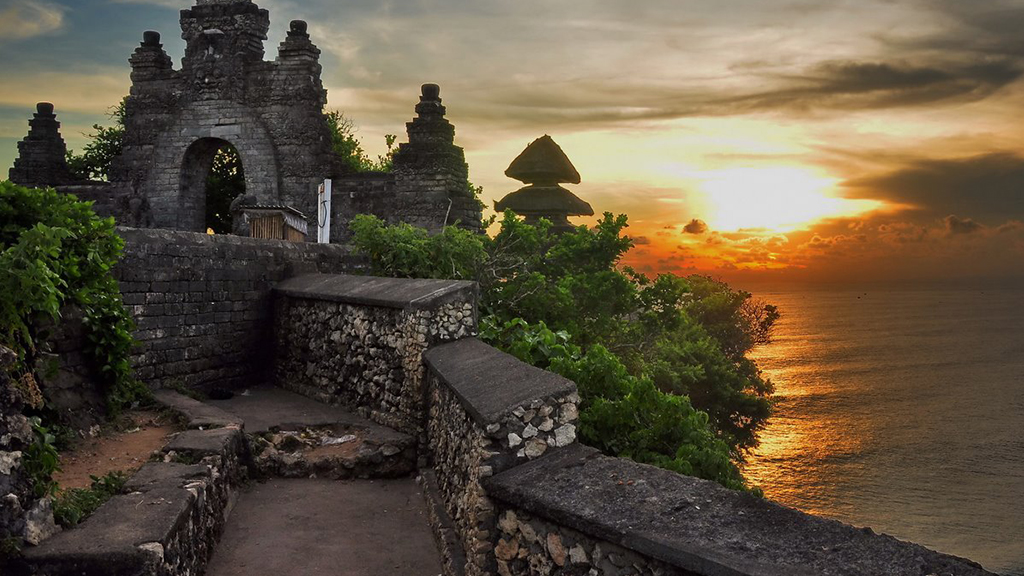 2. Watch A Kecak Fire Dance
A popular dance, the Kecak fire dance, is performed at the Uluwatu Temple every day at 6 PM, around sunset. It is a spectacular sight to behold. The dance is famous for its use of voices in lieu of instruments, which lends a powerful accompaniment to its drama. You can also watch it in the Garuda Wisnu Kencana Cultural Park.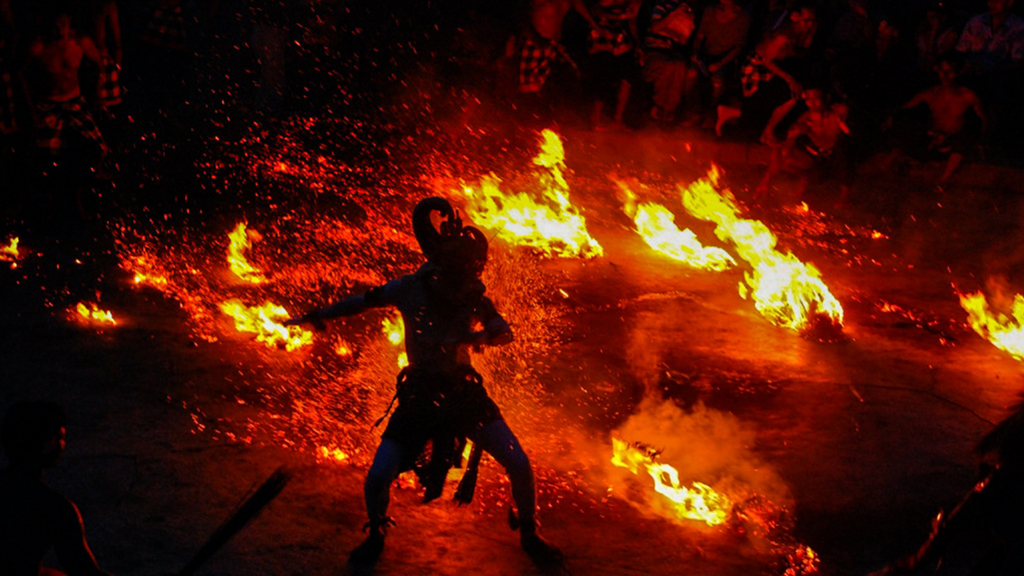 3. See the 120-metre statue of Lord Vishnu and Garuda
The Garuda Wisnu Kencana Cultural Park has a humongous statue of Lord Vishnu riding his mount Garuda, a large mythical bird. It's an awe-inspiring sight, standing at about 120 metres, taller than the Statue of Liberty. The park is 240 hectares large and includes an amphitheatre, a street theatre where you can watch salsa dances, an exhibition hall, and the Lotus Pond, a space which fits 7000 people. Many rock bands have performed in the area. You can also eat and do yoga in the complex.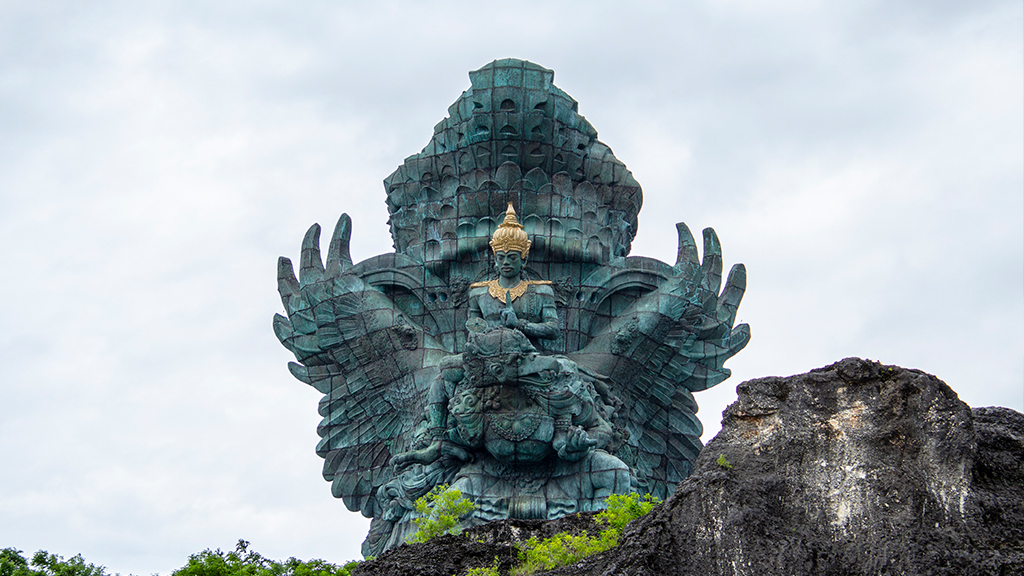 4. Renew Your Marriage Vows
The Bukit is the most popular venue in Bali to get married or renew wedding vows. There are several stunning villas here which are perfect for weddings, each one spectacular and breathtaking. If you want your family and friends to join you on your special day, indulge them with a holiday of a lifetime at Pandawa Cliff Estate. Located high above the white sands of Pandawa Beach, it comprises of four private villas that can together sleep up to 42 guests. You can choose to only rent two villas and still enjoy the stunning panoramic views, therapeutic spa facilities, sports centre and spacious living areas.
Sohamsa Ocean Estate is another magnificent clifftop estate with amazing views, a large living area, and a sauna and steam room. Less than half an hour's drive from the airport and most of Bali's top attractions, the estate is private and secluded, away from the hustle-bustle and cacophony of crowds.
Elite Havens can arrange all your wedding needs – from the most intimate to the most spectacular, depending on your wishes.
5. Play Golf
The New Kuta Golf Course in Uluwatu is absolutely stunning. Located on top of the cliff above Dreamland Beach, it is a championship standard course for both the novice and the more experienced golfer. It has five sets of tees, to guarantee all levels of players are satisfied.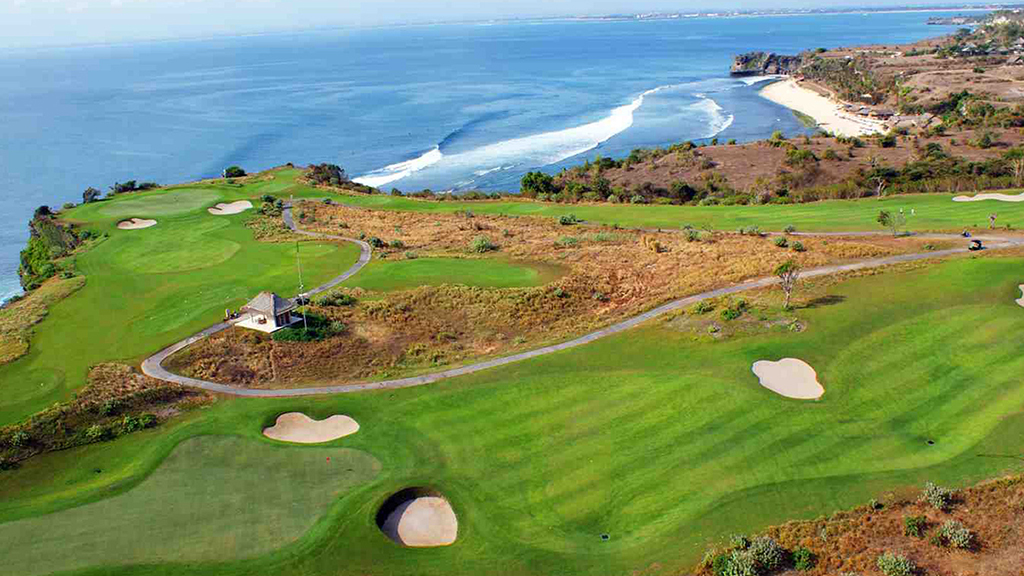 6. Live it Up
For a mellow and languorous vibe, head to Padang-Padang and Bingin where you can sip a cocktail and put your feet up. But if partying is on the cards, The Bukit has much to offer as well. It is fast becoming a hotspot with many international DJs and artists playing at the newly established cliff clubs including Savaya Bali and Ulu Cliff House. And of course, the EH Concierge can procure the very exclusive VIP entrance for you!
7. Enjoy the Beach
Beaches in The Bukit are plentiful and absolutely breathtaking. Often secluded and untouched, these beaches are rumoured to be the best in Bali. Check out Green Bowl Beach, Balangan Beach and Nyang Nyang Beach and prepare to be awe-struck.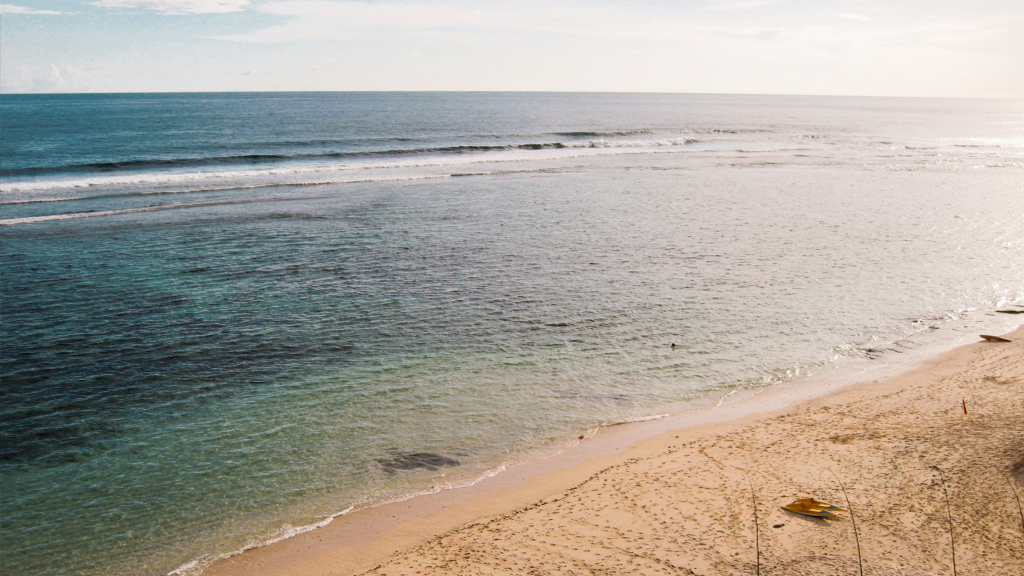 Are you tempted to add The Bukit Peninsula to your list of must-visit destinations? Explore the fabulous selection of villas exclusively marketing and managed by Elite Havens. Our team will manage your holiday from booking, through to check-in, in-villa experience and of course any additional activities with our Concierge service.