Having settled into your exquisite villa on this island paradise, it's time to head out and explore Bali's hippest 'hood – Batu Bolong.
While Canggu is a cool collection of gorgeous green tropical tracts of rice paddy with smatterings of sacred cows, Batu Bolong is blooming into the hottest locale for chic bohemian lifestyle. Think organic market and chichi yoga meets beach-bum couture accessorised by celebrity-anointed designers. The food is fab too.
Secure that chauffeur-driven car and kick the day off with a tres authentic French breakfast at the holy shrine of Monsieur Spoon, or graze on the most amazing Naga Bowl breakfast bowl of sweet local fruit, coconut milk and granola at Betelnut Café. Cool cafés are a growth industry on this strip, so check out the super buzzing Crate Cafe, the uber-healthy The Avocado Factory and Bro Resto – an intriguing mash-up of 'awesome Chinese and authentic French' – while you're here.
Machine-porn at Malamadre Motorcycles is where custom-created motorcycles are produced from a tiny workshop, while over at the epic Deus ex Machina they are customised alongside surfboard shapers, a barber, live music and food.
Artist types longing to embrace Bali's creative realm will adore silversmithing at the Canggu Jewelry Classes where professionals share their painting and jewellery-making skills at workshops for small groups, including kids from age seven. The Berawa Art House is worth inspecting as well.
Alternative therapies are had at The Practice Bali, Bali Healing and The Detox Room for acupuncture and Chinese cupping.
Goldust Beauty Lounge is the area's most glamorous spa by far. If it's 24-hours in Batu Bolong then a 24-carat facial it must be! Let dynamically trained therapists apply 24-carat gold leaf to the face to trigger collagen production as well as purify the skin. The spa menu has everything from massages to a top manicure/pedicure and maintenance waxing and beauty treatments. There's also a cool men's wear shop next door called Da Beach Shack for sassy swimwear.
Old Man's is a fantastic hangout at sundown. Be chilled by icy cocktails and a breeze fresh from the ocean. This funky diner spins cool tunes at its Sunday sessions, has a regular organic market, killer coffee and good food. This is the place to hang with locals, tourist, lazy dogs and ex-pats from all over the world – and has been held responsible for the welcome rise of this most intriguing Bali 'hood.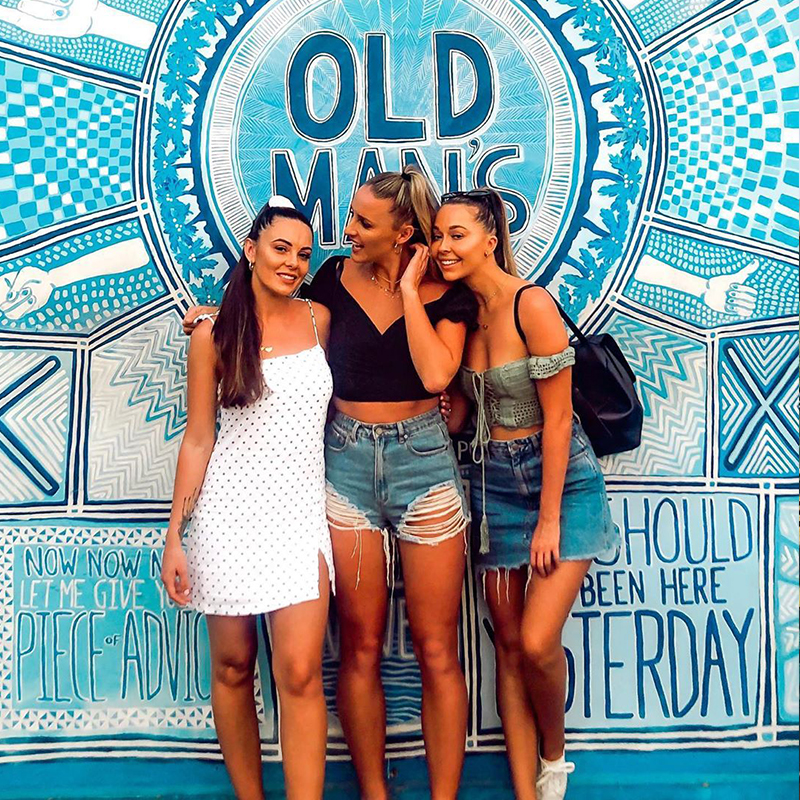 From dining, outfit, to treatments, you got it all in Batu Bolong. Check out Villa Kedidi and Villa Kakatua to stay.