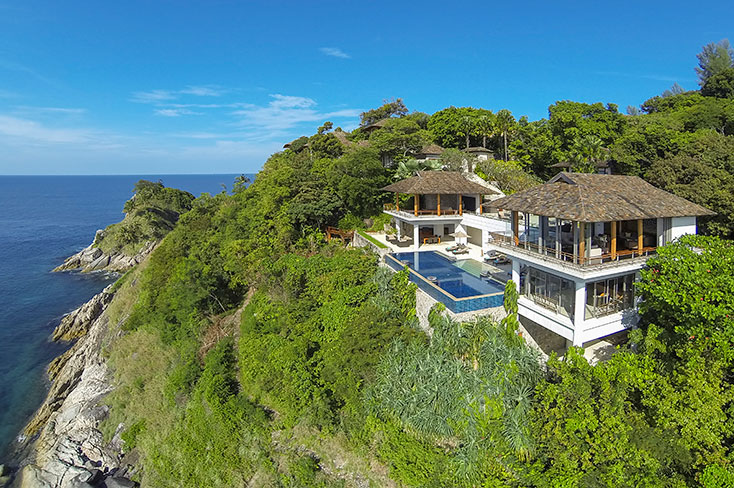 TING FAI JAMES W, Hong Kong
checked out on
09-Jun-2019
Dear Ann& Team, Thank you so much for an amazing stay! The service was delightful and food was impeccable! The rooms are so spacious and clean. We had a BBQ down by the pool, the table was so beautifully decorated. They really pay attention to small details. Even though it was pouring down, we still enjoyed ourselves! Love, The Wu Family
Kok Yaow L, Malaysia
checked out on
04-Jun-2019
Dear Ann and Team, Thank you for being so prompt and attentive. We have enjoyed our stay in this fabulous villa. The kids had fun in the pool and also the very friendly Pong Pong. Food was good, especially the pork noodle soup. I could have the whole pot of it. Thank you!! It was a wonderful stay. Low's family
Ivo S, United Kingdom
checked out on
23-Feb-2019
This is our second visit here. Once again the service and food is outstanding. Ann and the team are so attentive, warm and friendly. We just love it here and hope to come back for third time! Thank you so much for looking after us. We don't want to leave. Love, Ivo P.S the boys will miss Tom Tom!
Tina L, China
checked out on
11-Feb-2019
Dear Ann& everyone, Thank you so much for taking care of us, feeding us and just being lovely people in general. I wish I could stay here forever! Everything was perfect and amazing and I really hope to come back! Lots of Love, Jessica
Khaled S, Thailand
checked out on
30-Jan-2019
Dearest Ann and team, We thank you so much for the incredible service from start to finish! We loved all the effort that was put into your work and the small details like the beautiful dinner table decorations. We already are wishing to be back! Such a special home with such good energy. Love from all of us.
Lesley M, Belgium
checked out on
22-Aug-2016
Excellent service, extremely clean and the preparation if the food is at least 2 Michelin Stars quality and presentation! Ann is always at your service, thank you.
Alice N, Hong Kong
checked out on
16-Aug-2016
Thank you for giving us such a relax and joyful holiday. The views are spectacular and services are top notch! The villa is so big and spacious, the kids truly had a great time. Thank you again! Love the deserts!!!
Alshathry T, United Arab Emirates
checked out on
09-Aug-2016
One of our most spectacular experiences we have ever felt. A place is where you fulfil the enjoyment of your senses. Our happiness could not be expressed by words, it is really a feeling beyond that. Thanks for everyone. Thanks for Ann, Thanks for the smiles, you really made us happy! Special thanks for the romantic night at the swimming pool. I felt that I am living a sweet dream!
Shamim Sheree S, Pakistan
checked out on
20-Jul-2016
Our stay at Villa Wang Nam Jai was a truly memorable one. The sheer serenity of the place made us feel as if we were one with nature. The attention to our needs by Ann and her staff was exemplary. Every meal was a treat service. Ann tried her best to incorporate our love of flowers into every course. We will definitely visit again soon.