Galle is the perfect blend of European and Asian styles. This UNESCO Heritage Site in south-west Sri Lanka astounds with its natural beauty, superbly preserved archaeological finds and rich heritage. It is no wonder then, that Galle is one of the most visited sites in the country.
It is hard to believe that a city buzzing with business and commerce has managed to preserve ancient heritage so impeccably. If you are travelling to Galle for the first time, include these 5 must-visit attractions into your holiday itinerary.
The UNESCO-Listed Galle Fort
The Galle Dutch Fort is a rare historical jewel protected by dark, thick stone walls running around it, and with the endless sea on one side. It was built first in 1588 by the Portuguese, then extensively fortified by the Dutch during the 17th century from 1649 onwards. Even after more than 428 years, the roads inside the Galle Fort have hardly changed, resembling squares on a chessboard crisscrossing at regular intervals. Straight and narrow lanes branch in and out, inviting visitors to a delightful escape into the 17th century. The fort is big enough for you to wander around and marvel all day, yet small enough to explore on foot.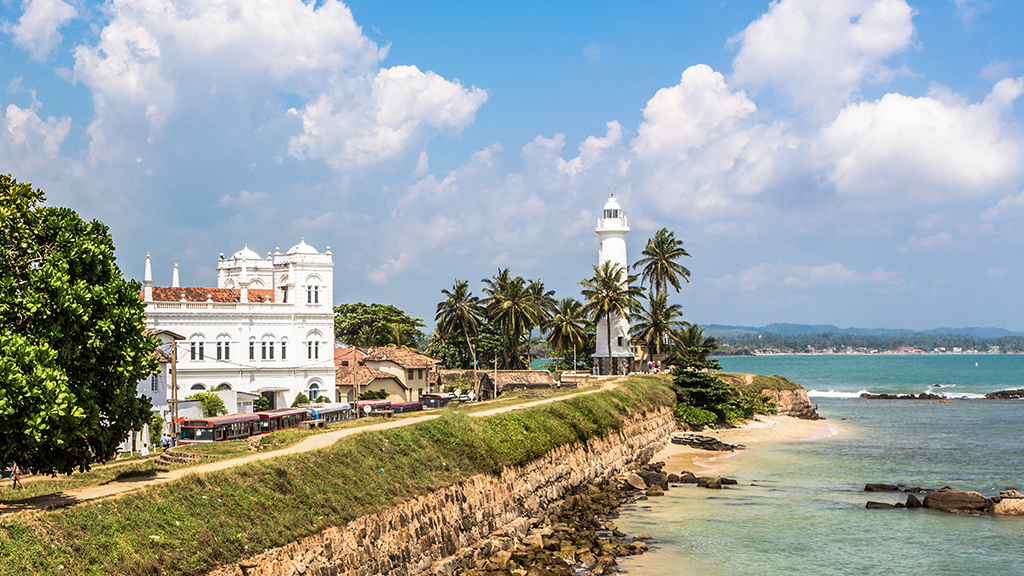 No. 39 Galle Fort is tucked along Lighthouse Street in Galle Fort. The historic heritage house is airy, spacious and charming. This Portuguese-style mansion with shaded verandas and tropical gardens is ideal for families or group of friends looking for easy access to the many iconic attractions on this historic locale. Stay here and explore Galle Fort's iconic landmarks at your own pace. Everything is mere footsteps away.
Galle Fort Lighthouse
Another fantastic landmark is the Galle Lighthouse, Sri Lanka's oldest light station dating back to 1848. The original 24.5m lighthouse built by the British was tragically destroyed in a fire in 1934. Standing tall at 26.5 metres, the current lighthouse was erected in 1939 to replace it.
Come here early in the morning and you might catch fishermen on their stilts. Late afternoon visitors can witness a mesmerizing sunset, and a relaxing walk on the fortification along the sea is recommended any time of the day.
Rumassala Mountain & Japanese Peace Pagoda
Merely 5km away from Galle Fort lies Rumassala Mountain, steeped in folklore. According to legend and the Ramayana, the mountain is actually part of the Himalayan mountain range, brought to Sri Lanka by Hanuman, the Indian monkey god. Tales of this can be seen etched in the walls of the Rumassala Temple. If this wasn't fascinating enough, you will surely enjoy what is known as the best coastal views in southern Sri Lanka from atop this mountain.
A Japanese Peace Pagoda sits at the summit of the mountain. Built by Nipponzan Myohoji monks, it is one of the most tranquil attractions of the city and exudes a sense of calm. If you came to Galle seeking spirituality and inner peace, this is the place to be. The Pagoda is only a short walk to Jungle Beach. There are steps from the parking lot so be prepared to climb. You may witness a morning or evening yoga session on the grass outside the pagoda. Peaceful and lovely.

Unawatuna Bay Beach
The entire stretch of Unawatuna Bay Beach is sheltered by a sweep of palm-fringed land. The calm water offers plenty of opportunities for swimming, snorkelling, scuba diving and even a short boat tour. There are several restaurants and bars offering fresh seafood and cold drinks. The beach is clean, the sky is blue, and the sand is soft. Sit back, relax and let the sound of waves lull you to sleep.
Unawatuna Bay Beach is only a ten-minute drive away from the hugely spacious historic Ambassador's House. The five-bedroom villa is fabulous for families and multigenerational groups to relax and unwind.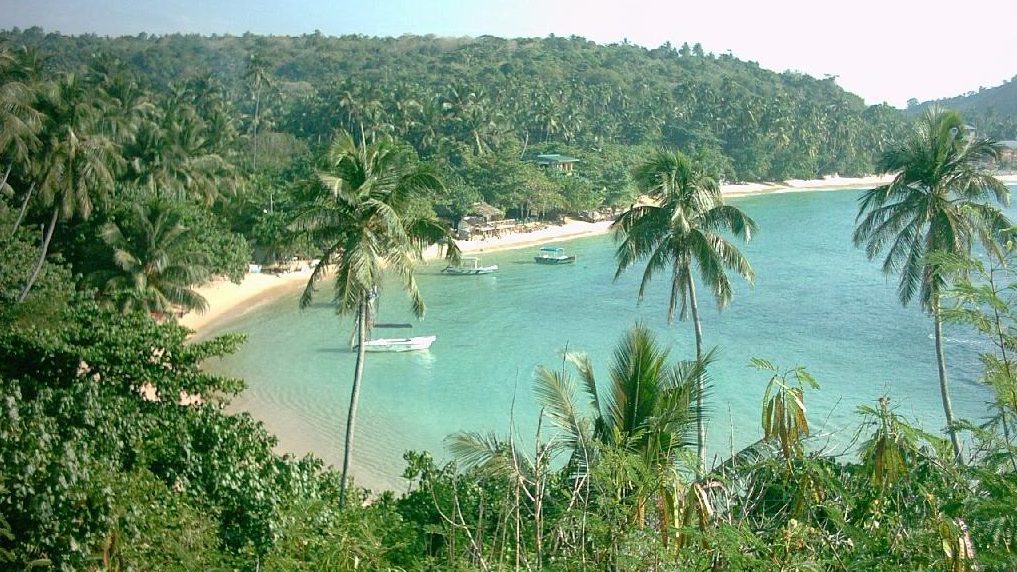 Photo credit: Jthediver, licensed under Creative Commons BY-SA 3.0
Sinharaja Forest Reserve
Sinharaja (or lion king) is a UNESCO World Heritage Site and the country's last viable area of primary tropical rainforest. Hire a knowledgeable guide to appreciate the forest and discover its hidden treasures. Anti-leech preparations are a must before entering. The forest has a wild profusion of flora, birdlife and reptiles. Scenic hiking tracks and small waterfalls are an absolute delight and a swim under one of the waterfalls is worth the trek. Start early in the morning for a full day tour to see more of the jungle.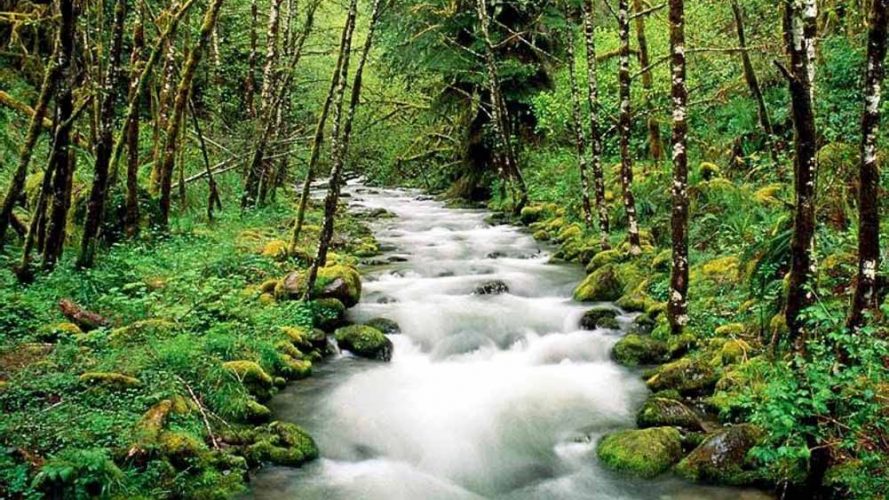 After a unique and fun-filled day at vibrant Sri Lanka, book your stay at one of our Sri Lanka villas for that much-needed getaway.